100+ mph wind gusts expected on New England mountain summit as Hurricane Lee roars past region
Mount Washington's highest reported wind gust happened on April 12, 1934, when the observatory reported a 231-mph wind. It remained the world's strongest wind gust until a 253 mph wind gust was reported in Australia during Tropical Cyclone Olivia in 1996.
MOUNT WASHINGTON, N.H. - While Hurricane Lee produces tropical-storm-force winds for communities along the coast of New England, locales at higher elevations are expected to experience wind gusts that could reach triple digits as the terrain plays as big of a role as the storm itself.
Computer models and meteorologists at the Mount Washington Observatory expect winds to reach at least 100 mph Saturday in the White Mountains as Hurricane Lee passes safely off to the southeast.
Due to upslope winds and a wind tunnel effect through the high peaks, seeing winds that are in excess of 50-100 mph higher than lower elevations is common, especially at the Mount Washington Observatory.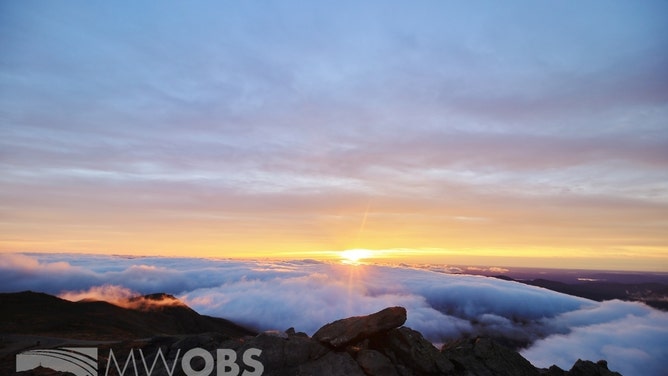 "There is still a chance indicated in a few models for a brief period of even higher gusts up to the 130+ mph range for Mt Washington. High winds will also not be limited to the higher summits Saturday, as winds at the 3,000 to 4,000 ft level will easily reach 70 to 90 mph, while trailheads and neighboring communities will likely see gusts reaching 35-50 mph. And coastal communities could see gusts approaching 60 mph at times. The high winds in the lower elevations could cause trees and limbs to snap or break, falling onto trails and roadways," a Mount Washington Observatory meteorologist wrote during the latest forecast summary.
UNFATHOMABLE COLD FROM POLAR VORTEX: NEW HAMPSHIRE SETS COLDEST US WIND CHILL
With winds expected to reach the equivalent of upwards of a Category 3 hurricane, there are no advisories in place because National Weather Service offices in the region generally stick to a threshold of 2,500 feet.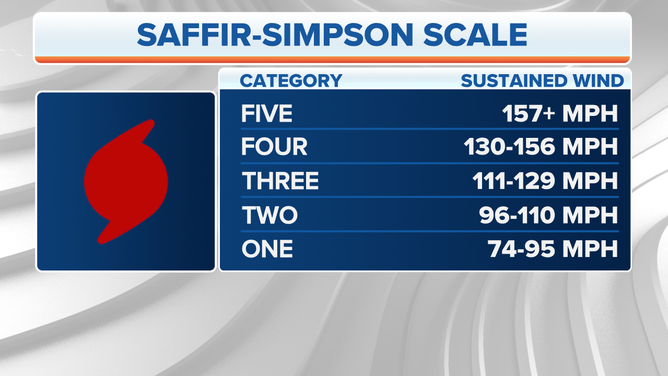 NWS meteorologist said it doesn't matter whether it is a winter storm or damaging winds, alerts aren't generally issued for high elevations where people don't live in the Northeast, which includes the 6,288-foot Mount Washington.
Observers will be watching the anemometer closely to see if Hurricane Lee will beat the all-time September record for the windiest conditions.
Records show September's highest wind gust was clocked at 174 mph back in 1979 during Hurricane David.
The once Category 5 hurricane made landfall in South Florida before venturing inland and riding the entire eastern seaboard.
Cyclones such as Hurricane Isaias in 2020, Hurricane Carol in 1954 and others have all helped trigger wind gusts over 100 mph in the White Mountains.