What to expect in the tropics as hurricane season enters September
An average hurricane season produces four named storms, three hurricanes and two major hurricanes during September.
The Atlantic hurricane season is entering what is usually the busiest month, with nearly a dozen storms that have already graced the basin with their presence during the 2023 season.
The climatological peak of activity is September 10, when there is the greatest likelihood of seeing a named cyclone in either the Caribbean Sea, Gulf of Mexico or Atlantic Ocean. 
An average September produces nearly 30% of a season's named storms, more than 40% of all hurricanes and more than 60% of major hurricanes.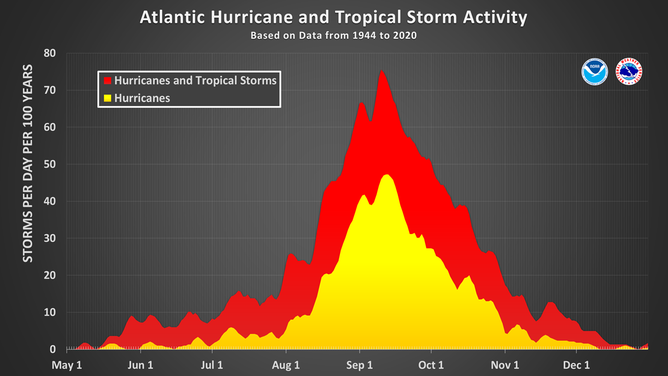 Infamous storms such as the Galveston Hurricane 1900, the Florida Keys Labor Day Hurricane 1935 and Hurricane Hugo in 1989 have made landfall in September, keeping the month true to its notoriety of producing some of the worst hurricanes of the season.
Hurricane Ian formed in late September 2022 in the Caribbean and struck Florida just five days later as a powerful Category 4 cyclone.
NOAA estimated the hurricane caused more than $115 billion in damage in the United States, making it the costliest storm in Florida's history.
At least 150 fatalities were tied to the cyclone as it made its way up the eastern seaboard from Florida through the mid-Atlantic.
DRAMATIC PHOTOS, VIDEO CAPTURE HURRICANE IDALIA'S HISTORIC LANDFALL IN FLORIDA
Early indications for September 2023
The FOX Forecast Center said the month will start out as busy as August ended, with the possibility that upwards of four cyclones will be tracked simultaneously across the basin.
Fortunately, none of the tropical cyclones pose an immediate threat to weather across the Lower 48.
Water temperatures remain warm across the basin, which should allow these features to stay well organized in the North Atlantic.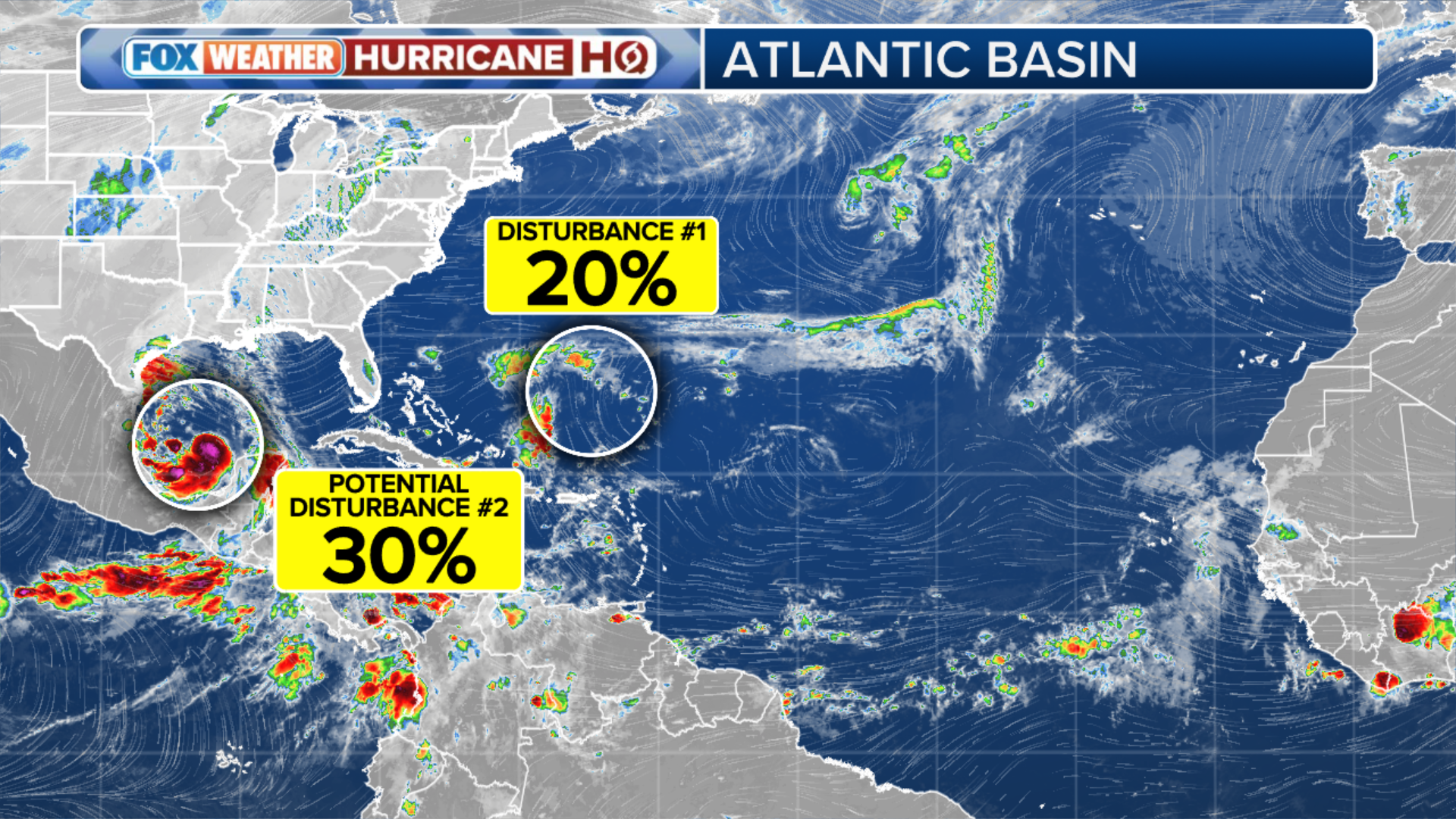 Tracking the tropics
(FOX Weather)
---
Despite a strengthening El Niño, forecast models show upper-level winds across the main development region of the tropics should remain conducive for cyclone formation if disturbances push off the coast of Africa.
Due to the favorable pattern, it is likely the Atlantic basin will produce storms with names such as Katia, Lee, Margot and Nigel.
Due to the most conducive conditions being present all year, many of the named storms usually become hurricanes and can reach major hurricane status.
HOW TO WATCH FOX WEATHER ON TV
During the 2022 season, Danielle, Earl, Fiona, Gaston, Hermine and Ian formed in September.
Strong El Niño events can shut down what is usually a busy period in the tropics with increased wind shear across wide parts of the Caribbean and Atlantic.
There are no immediate indications that the current El Niño will lead to below-average cyclone activity during the month.
So far in 2023, three of eleven named storms have strengthened into hurricanes, and both Franklin and Idalia reached Category 4 status.