Toddler among several rescued from sinking boats during Seattle windstorm
A toddler was among several people who were rescued by Seattle Police when their boats sank amid 30-40 mph wind on Lake Washington.
SEATTLE – A toddler was among several people who were rescued when their boats sank amid choppy waters during a rare May windstorm around the Seattle area Wednesday.
The 2-year-old boy was with two adult men riding in a rubber raft along the shores of Lake Washington around 5 p.m. when high winds fueled large waves that pushed them away from the shore, according to Seattle Police.
RARE LATE-SEASON WINDSTORMS TO HIT THE PACIFIC NORTHWEST
Several motorboats including civilians and firefighters launched from a nearby rowing club to help in the search. Meanwhile, SPD patrol officers drove to the midspan of the nearby I-90 Floating Bridge, thinking the boat may have drifted that way. Indeed, they discovered the raft under the midspan taking on water from large waves.
As SPD called for Harbor Patrol boats to race to the bridge, the raft sank, tossing both adults and the toddler into the rough waters. Another motorboat that had come to help also sank, tossing its occupants into the water.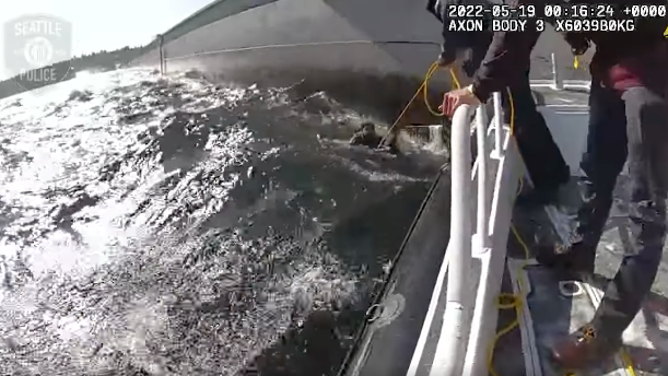 Harbor Patrol officers pulled the toddler from the lake and brought him to safety on their boat, eventually pulling one of the other men and the Good Samaritans on board as well. Meanwhile, patrol officers on the bridge were able to pull the other man up onto the midspan.
All of the victims were treated for exposure but otherwise didn't require hospitalization.
The rescue came in hours during an unusually windy day for the Seattle area. Wind Advisories were in effect for the region until 5 p.m. and gusts in the area were measured between 30-40 mph at the time of the incident.
Small Craft Advisories were in effect for Lake Washington and the rest of the Puget Sound waters Wednesday evening as well.