Georgia toddler dies after wandering into heavy rains
Areas of northwest Georgia saw heavy rains on Thursday.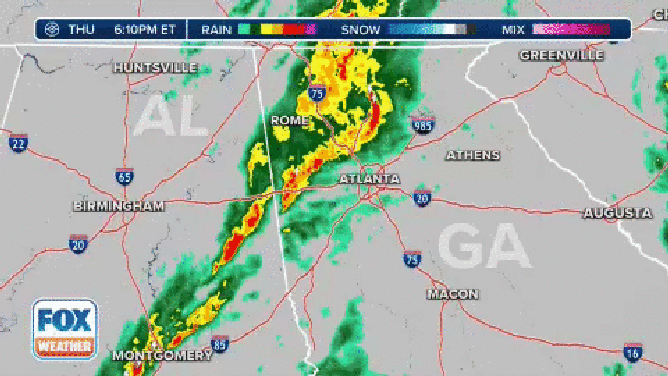 CARROLLTON, Ga. - Deputies are investigating how a toddler wandered into heavy rains and was found unresponsive in the area of a flooded drainage ditch in northwestern Georgia.
The Carroll County Sheriff's Office told FOX 5 that the 2-year-old left his home and was found in a drainage ditch on Thursday evening.
The child was transported to the Tanner Medical Center where he was pronounced dead, according to FOX 5.
A cold front moving through the Southeast kicked off numerous showers and thunderstorms in the region.
Radar estimated between half an inch to an inch of rain fell during a brief time period, where the tragedy unfolded.
The storm system that produced the heavy rains is moving eastward.
Showers and isolated thunderstorms are possible from the Mid-Atlantic to New England on Friday.
Meteorologists say the rain could be heavy at times, with some areas of the Northeast seeing upwards of three inches of rain.