Threat for wildfires grows in Southern California
Officials are urging residents to use extra caution, avoid activity that could spark a fire
Dry conditions and low humidity will increase the risk for wildfires on Monday across Southern California.
The red flag warnings and fire weather watches were issued for most of Los Angeles and Ventura counties through 3 p.m. Monday as strong Santa Ana winds peak with gusts between 35-55 mph during the afternoon.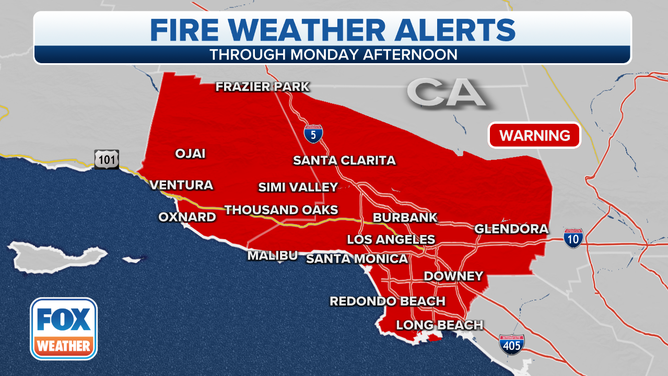 Warm temperatures are also expected across the region, with most areas into the 80s during the day.
Dry air has also moved into the region, which has dropped humidity values.
With the dry air, warm temperatures, low humidity and strong winds, conditions are perfect for large fires to start, so officials are urging residents to use extra caution and avoid activity that could spark a fire.