Temperatures swing: East feels warmth as cooler air targets western US
Western highs will struggle to get out of the 40s with lows dropping below freezing, while temperatures east of the Mississippi River will be in the 60s, 70s and 80s
A large jet stream dip in the West and a ridge in the East are leading to a big temperature divide across the country.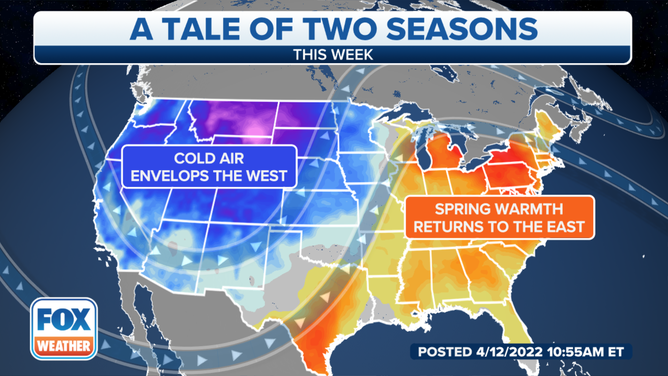 As a result, major cities across the region experiencing record-warm temperatures last week are expected to see some record-cold temperatures this week. A major, late-season winter storm is also bringing blizzard conditions to parts of the Northern Plains.
Winter Storm Warnings are in effect elsewhere across the Rockies and into the Pacific Northwest.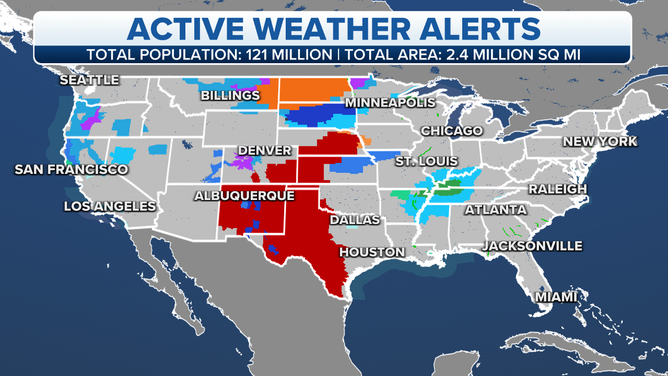 In Topeka, Kansas, high temperatures Wednesday and into the weekend will be around 30 degrees colder than Tuesday's record-breaking levels.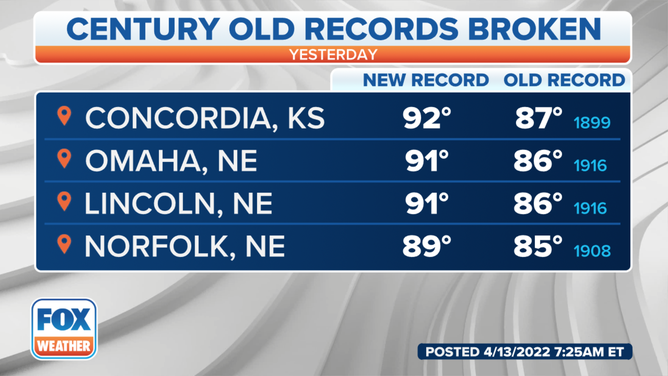 A variety of weather is expected this week in Omaha, Nebraska. Temperatures topped 90 degrees Tuesday afternoon as severe storms rolled through into the evening. Much cooler and windy conditions are expected Wednesday and Thursday. There are also small chances for showers this weekend, with even a little snow possibly mixed in Saturday night into Sunday.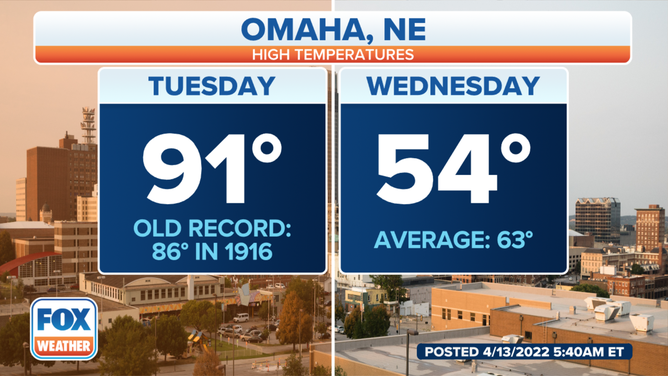 While the entire West will be cooler than average, the coolest air will reside in the central and northern Rockies. Highs will struggle to get out of the 40s, with lows dropping below freezing.
The cold air will pour in behind the severe storms, and most locations in the East will drop back to near or slightly below average by this weekend.
Temperatures will fall overnight in eastern Kansas and portions of western and central Missouri, with subfreezing temperatures possible in northeastern Kansas and northwestern Missouri by Thursday morning, prompting the issuance of a Freeze Warning.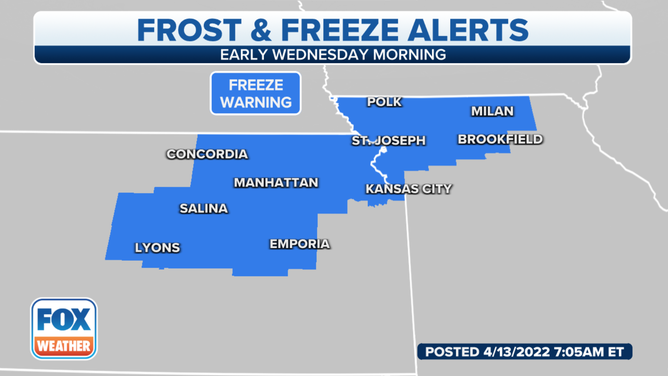 It's an entirely different story in the eastern half of the United States. It'll feel like legitimate spring east of the Mississippi River, where temperatures will be in the 60s, 70s and 80s.
Down in South Texas, a few record highs will be possible as temperatures soar into the triple digits, where much drier air will move into the region behind a dryline boundary.
The National Weather Service in Corpus Christi, Texas, said hot temperatures, gusty northwesterly winds and low humidity will provide critical fire danger conditions from the inland Coastal Bend to the Brush Country. Highs will range from near 80 on the coast to near 100 degrees in the south.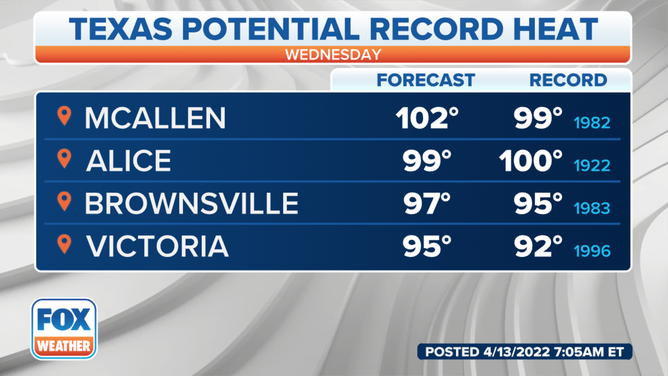 The most extreme temperature increase will be felt in the Northeast and New England by the middle of the week. The NWS in Mount Holly, New Jersey, said it expects to have its first 80-degree day of 2022 on Wednesday across most of its forecast area, including the city of Philadelphia.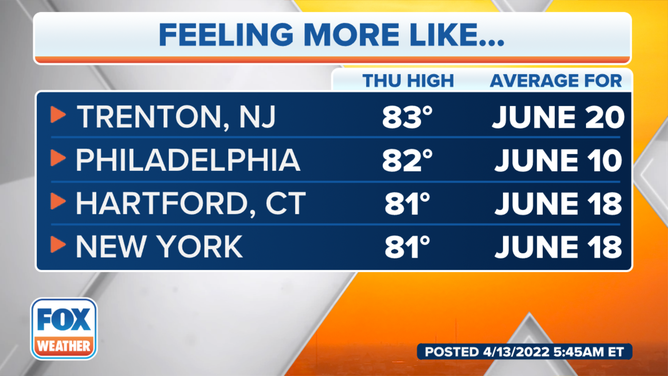 On Thursday, New York could see a high of 80 degrees before falling back to 65 degrees on Friday.