Start your engines: Weather not expected to interfere with most of Sunday's races
Watch the Coca-Cola 600 live on FOX from the Charlotte Motor Speedway
Race fans, get ready for a thrilling weekend that will be full of some of the sport's most prestigious contests.
The Memorial Day weekend will feature Formula One's Monaco Grand Prix in Europe, the Indianapolis 500 and the Coca-Cola 600 in Charlotte.
Sunday's weather for the U.S. races looks to be stellar, but the Formula One competition near the South of France might have to contend with a few scattered showers.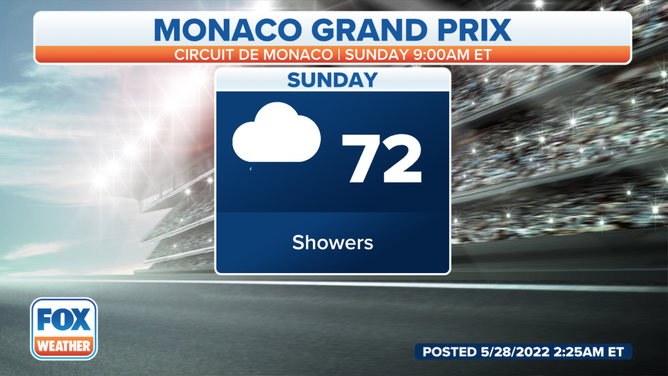 HOW TO WATCH FOX WEATHER ON TV
An area of high pressure across much of the eastern U.S. will be in control throughout the Memorial Day weekend and into the week.
The ridge will put a damper on any shower and thunderstorm activity and allow for mostly clear skies to dominate.
The 106th Indianapolis 500 is expected to begin just after 11:30 a.m. CDT, with temperatures that will start out in the mid-70s and reach the mid-80s during the afternoon.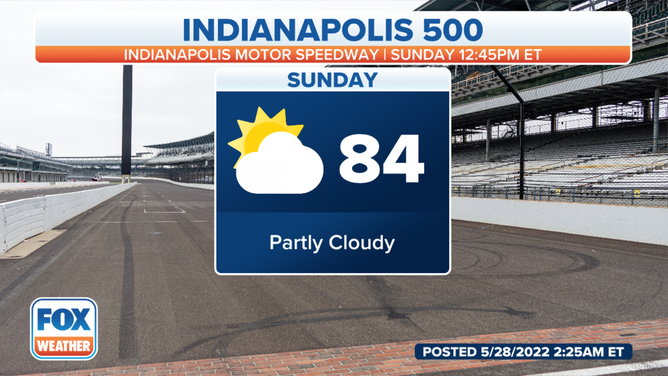 Hundreds of thousands of spectators are expected to attend the IndyCar race for the time since 2019.
NASCAR USES SPECIALTY TRACK-DRYING TECHNOLOGY TO RID THE RAIN FROM RACETRACKS
The same high-pressure system influencing the weather will also be in control over parts of the Southeast, where the Coca-Cola 600  will be taking place at the Charlotte Motor Speedway.
NASCAR drivers and fans will experience mostly sunny skies and for the 600-mile-long race.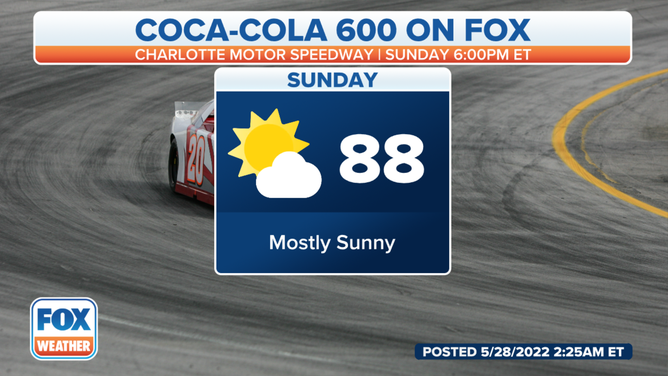 Temperatures in North Carolina will reach a high of around 88 degrees, but the mercury will only slowly cool off through the evening.
By the time the green flag is waved, temperatures are still expected to be in the 80s, with just a light southeasterly breeze.
NASCAR's upcoming races will feature stops in Illinois and California before finishing the upcoming month out at the Ally 400 in Nashville on June 26.
Watch coverage of the Coca-Cola 600 on the Fox Sports app.