Sunday Night Football game delayed due to lightning
Scattered storms near the stadium could make for more lightning delays in the second half.
KANSAS CITY, Mo. – The Buffalo Bills vs. Kansas City Chiefs game in Kansas City was delayed due to lightning Sunday evening. 
Before halftime ended, officials announced that players would stay in the locker rooms as lightning was detected near the field. 
Arrowhead Stadium announced that the game would start again at 10:15 p.m. CDT.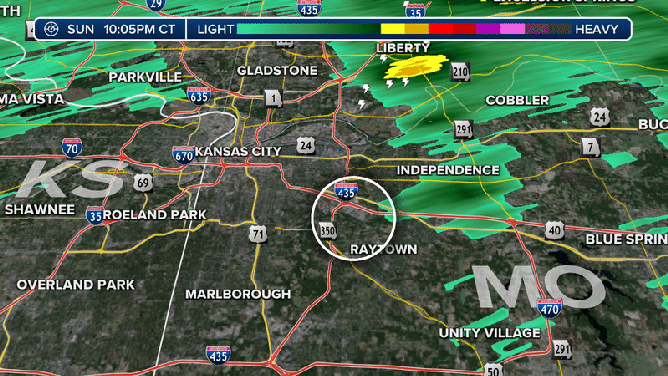 The game eventually resumed play, and the Bills went on to defeat the Chiefs 38-20.  It was the second NFL game in a week to face lightning delays. 
Kickoff of the Monday Night Football game in Los Angeles last week was delayed about 50 minutes after thunderstorms moved through Southern California.