Tropical Storm Wanda is the Atlantic's 21st named storm of the season
The tropical storm does not currently pose any threat to land.
Wanda is the 21st tropical storm of the Atlantic season. 
As of Tuesday, Wanda was located 845 miles west-southwest of the Azores. Current sustained winds are up to 45 mph and the central pressure is 996 mb.  The storm is heading east-northeast at 7 mph.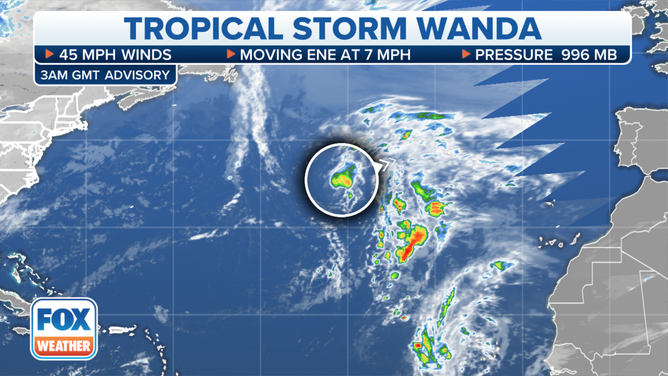 The National Hurricane Center expects some strengthening over the next couple of days as Wanda turns northward overnight then easterly for the end of the week.
Even with tropical-storm-force winds reaching 45 mph, Wanda is not expected to encounter any land before weakening Friday and Saturday.  Shipping lanes are the biggest concern.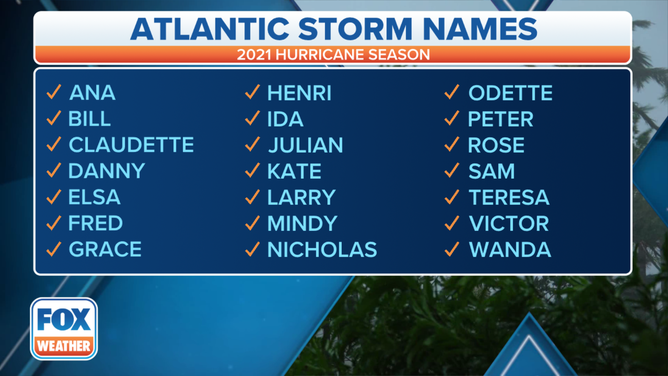 HERE'S WHY THE ATLANTIC HURRICANE SEASON RUNS FROM JUNE TO NOVEMBER
Wanda was the last on the list of names for the 2021 season. If any additional named storms form, the NHC would start on an auxiliary list of 21 names.