Strong storms Friday could pound South Florida with damaging winds, hail
A few gusts in excess of 60 mph and quarter-sized hail are possible
South Florida is bracing for some severe storms Friday to kick off the weekend.
The storms come ahead of a cold front associated with the same storm that will be producing snow and ice in the Carolinas.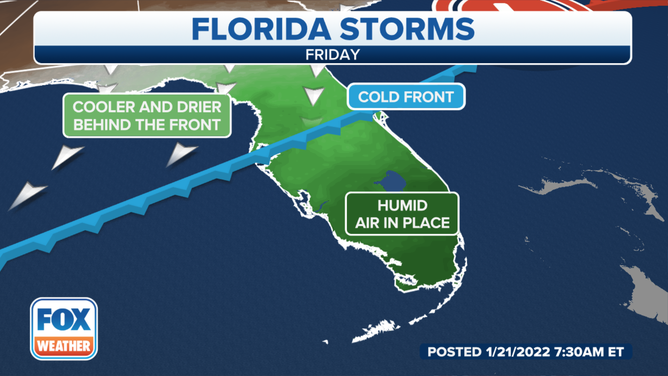 The National Weather Service in Miami said the main focus is over the eastern half of the Florida Peninsula. 
Areas that could see the strongest storms include Fort Myers on the Gulf coast and Fort Pierce on the Atlantic coast, south to West Palm Beach, Miami and Key Largo. Naples, on the Gulf coast, is also under the threat of stronger storms.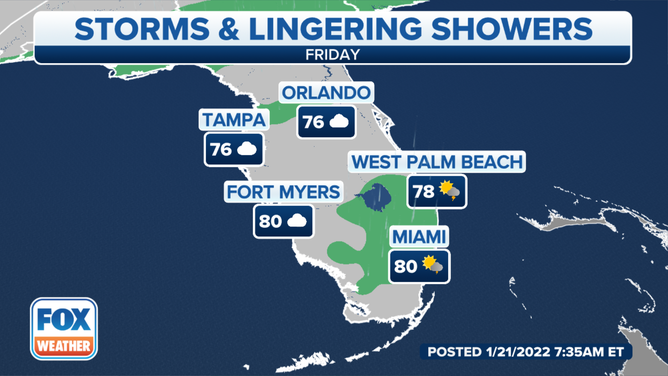 A few gusts in excess of 60 mph and quarter-sized hail are possible. The tornado threat is very low.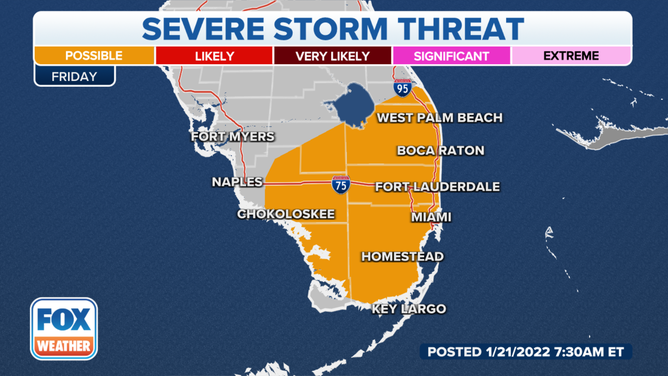 Some morning showers and storms will be present, but these should remain below severe criteria. The main window for a couple of strong to severe thunderstorms will be between 3 p.m. and 10 p.m.