Strong earthquake kills at least 23 in Pakistan
At least one powerful aftershock has rocked the area as rescue efforts continue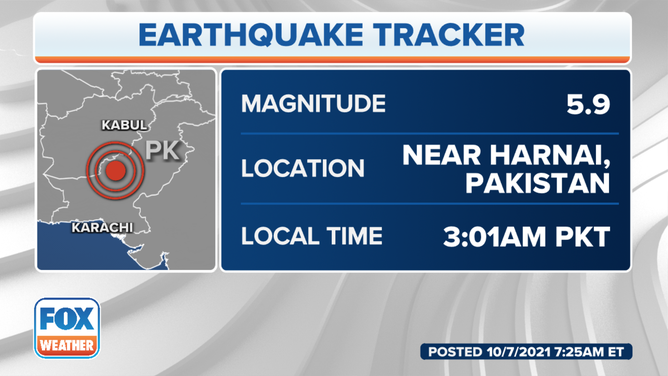 A strong earthquake rocked southwest Pakistan early Thursday morning killing at least 23 people.
The 5.9 magnitude earthquake, which struck about 15 kilometers (9 miles) from the city of Harnai, was reported just after 3 a.m. local time.
The Associated Press reported that at least four people were killed when a mine collapsed and people are trapped inside collapsed homes.
The earthquake was relatively shallow at a depth of about 9 kilometers (5.6 miles) under the earth's surface.
Shallow earthquakes tend to do more damage than deeper ones as waves from deep earthquakes have to travel long distances to the surface and lose energy.
At least one powerful aftershock was reported. A 4.6 magnitude earthquake struck a few hours after the main earthquake.
Rescue efforts are underway in the affected areas, but the Associated Press reported it could take hours to reach the hardest-hit areas.