Storms across West could cause travel delays this week
Travelers should allow for extra time on the roads, as some may be icy in higher elevations
A series of storm systems pushing into the western United States will bring rounds of rain and snow to the Northwest through the middle of the week.
Arctic air situated over western Canada and a low-pressure system in the northeastern Pacific Ocean will allow for unsettled conditions from the Pacific Northwest to the Northern Plains and Rockies that could cause delays for people traveling for Christmas.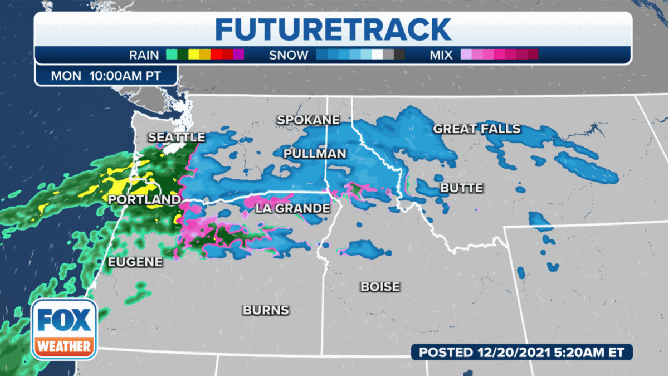 NOAA's Weather Prediction Center said a cold front off the West Coast will push inland starting Monday. That will be responsible for periods of rain along the Pacific Northwest coast and in lower elevations of the region, while heavy snow will fall in the higher elevations of the Northwest.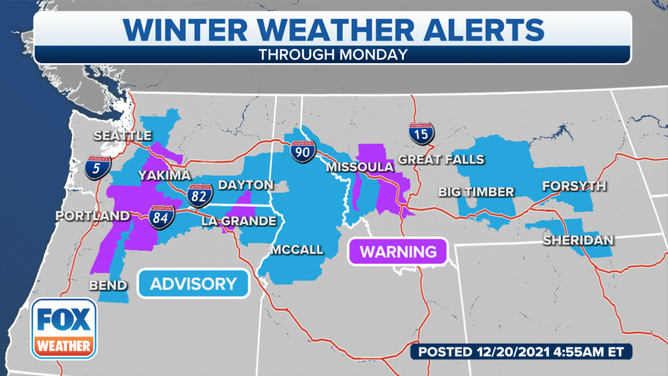 Snow totals through Monday night are likely to exceed a foot in parts of the Washington and Oregon Cascades and the Bitterroots in the Idaho Panhandle and western Montana. Locally higher totals up to 2 feet are also possible in some areas.
Winter Storm Warnings and Winter Weather Advisories remain in effect through Monday for parts of Washington, Oregon, Idaho and Montana.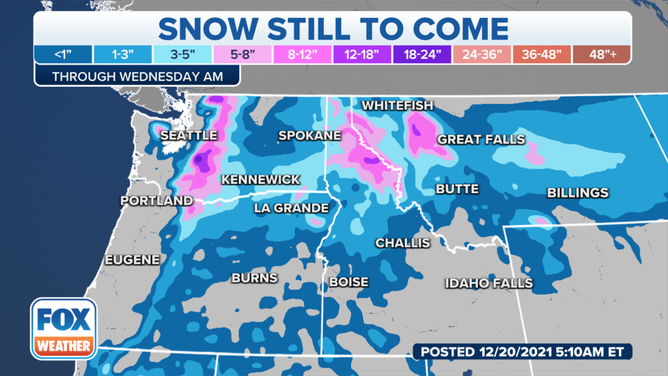 High pressure over southern British Columbia should allow for a break in the heavier precipitation early on Tuesday, but it won't last long. By Tuesday night and Wednesday morning, another system will push onshore in the Northwest.
Lower-elevation rain and accumulating mountain snow are likely with this next system, with higher precipitation totals also extending southward into California.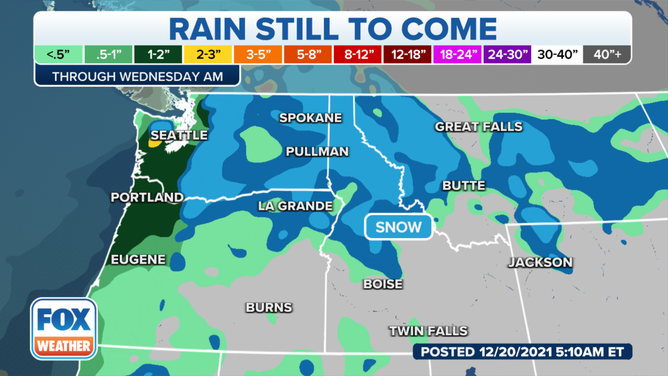 Most areas of western Washington and northwestern Oregon could pick up an inch or two of rain by Wednesday morning, with some areas picking up 2 to 3 inches.
People starting to travel for Christmas early this week should allow for extra time on the roads, as some may be hazardous with wet and icy conditions.