Storm system bringing rain, wind to Southeast
Most areas will see less than a half-inch of rain
An area of low pressure brought some rain and wind to the Southeast on Sunday. The system begins to head north along the East Coast this week.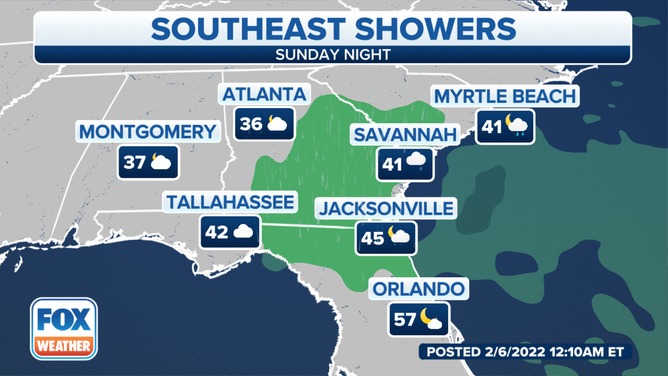 The showers spread into central and southeastern Georgia and southwestern South Carolina on Sunday night.
Temperatures remain on the cooler side in the region. From Jacksonville, Florida, to Savannah, Georgia, temperatures are forecast to stay in the lower to mid-40s. Atlanta drops into the 30s overnight.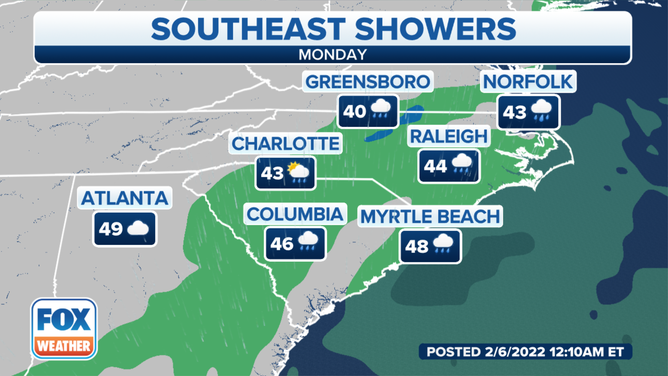 The low-pressure system will inch up the East Coast. On Monday, the rain is expected to push into areas of the mid-Atlantic.
Gloomy conditions are forecast from Myrtle Beach, South Carolina, into Greensboro and Raleigh, North Carolina. Norfolk, Virginia, will also be cold and rainy. Temperatures there are expected to remain around 43 degrees on Monday.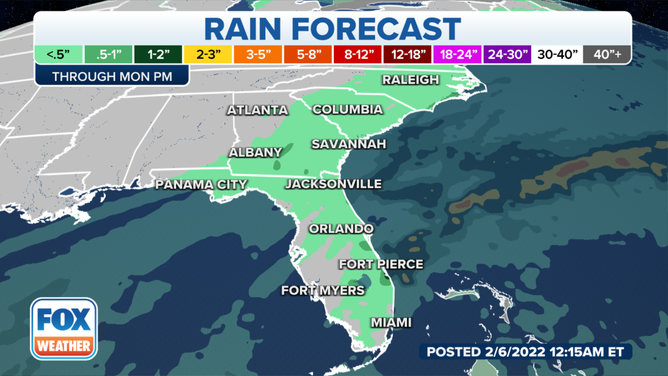 High rain totals aren't expected from this system, however. It will be more of a nuisance rain.
Generally, totals will be less than a half-inch, but some parts of Florida and interior Georgia could pick up between a half-inch and 1 inch of rain by the time the system moves out of the area.