Storm system bringing rain, snow to the West
An area of low pressure will move into the western U.S. starting Saturday night, bringing rain and snow to the region.
Rain will be falling in the lower elevations from California into Washington, but the higher elevations could see heavy snowfall.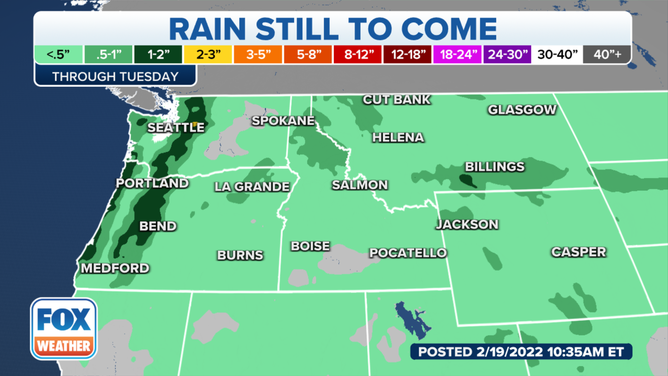 Most of the region will see less than a half-inch of rain from this system through Tuesday.
However, areas along the Oregon and Washington coasts could see between 1-2 inches of rain.
The Cascades could also pick up 1-2 inches of rain, but the rain will change to snow heading into the higher elevations.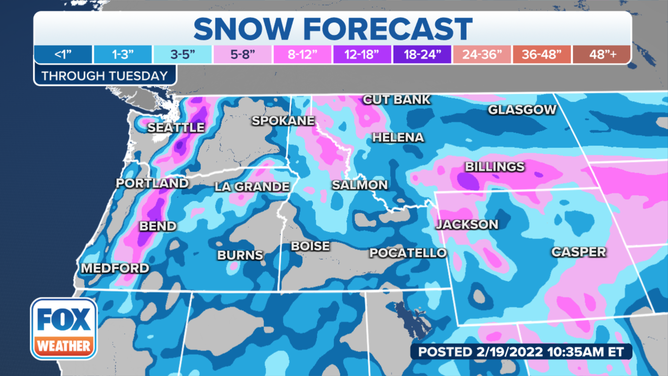 In terms of snowfall, several feet of snow could fall in the Cascades from Oregon into Washington and in parts of the Rockies.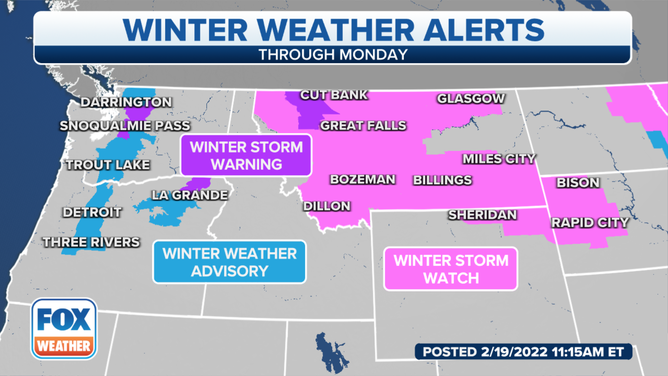 As a result of the snow expected to fall, winter weather alerts are in effect across the western United States.
A winter storm warning is in effect for the northern Cascades. Winter weather advisories are in effect for the rest of the mountain range.
Winter storm watches are in effect across a large part of the west. Most of Montana is included in the watch, as well as parts of northeastern Colorado and western South Dakota.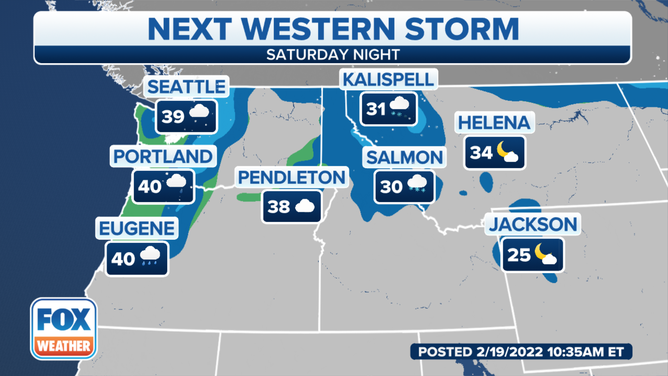 Temperatures in Seattle will be warm enough for the precipitation to fall as rain. The area is expected to be around 39 degrees. Portland and Eugene, Oregon, will be about 40 degrees.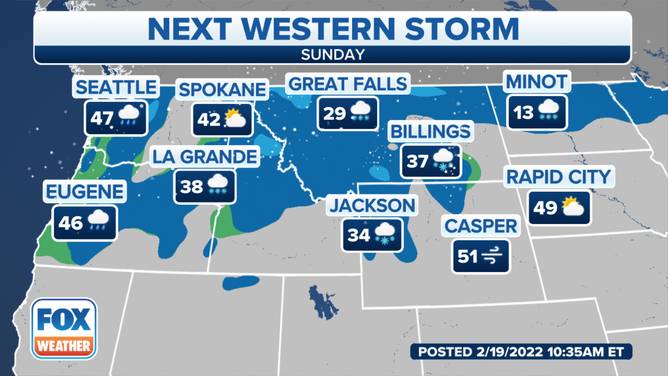 Western Washington and Oregon will be a bit warmer on Sunday. Seattle is expecting rain and temperatures around 47 degrees. Eugene will be about the same, around 46 degrees.
Spokane, Washington, should be in the low-40s with mostly cloudy conditions.
Snow is expected to be falling across Montana. Great Falls is expected to be around 29 degrees, while Billings is forecast to be about 37 degrees.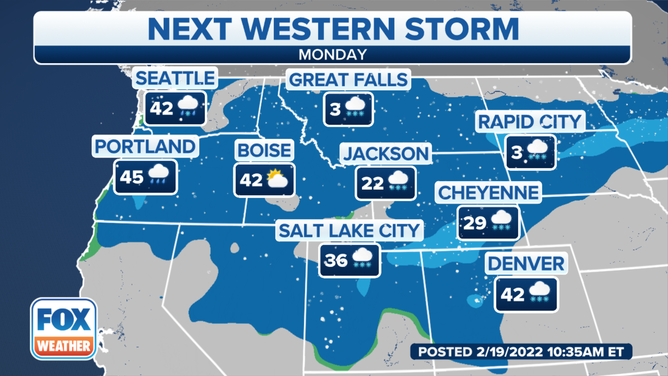 The system will still bring heavy snow to the higher elevations across the west on Monday.
Great Falls is only expected to reach 3 degrees on Monday. Jackson and Cheyenne, Wyoming, will be seeing snow with temperatures in the 20s.