Storm bringing rain, snow to western US
Some areas of the Rocky Mountains could pick up 2-3 feet of snow
A storm system moving through the Pacific Northwest is bringing rain to lower elevations and heavy snow to the Cascade and Rocky Mountains over the next few days.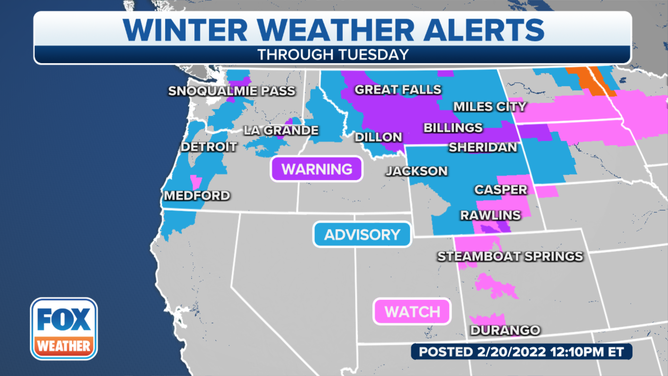 Winter weather alerts have been issued across the western United States through Tuesday.
Winter storm warnings are in effect across southern and western Montana, including Great Falls and Billings.
Winter storm watches stretch across southern North Dakota and northern South Dakota. Parts of southeastern Wyoming and western Colorado are also included in the watch.
Winter weather advisories are in effect from Northern California into Oregon and central Washington.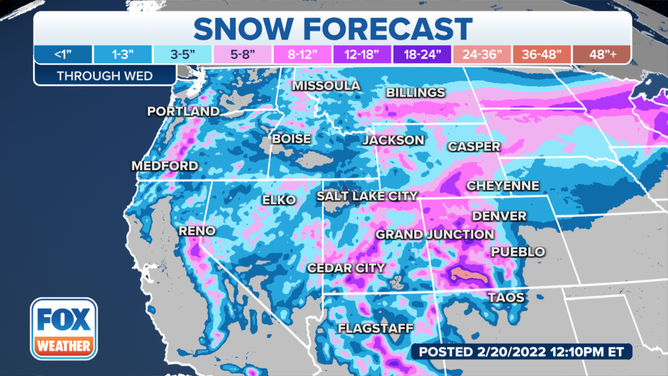 Some of the highest peaks of the Cascades and the Rocky Mountains could pick up 2-3 feet of snow by the time the system moves out. The Central Rockies will pick up the highest totals, while mountain areas of the Cascades from Oregon into Washington could pick up more than a foot of new snow.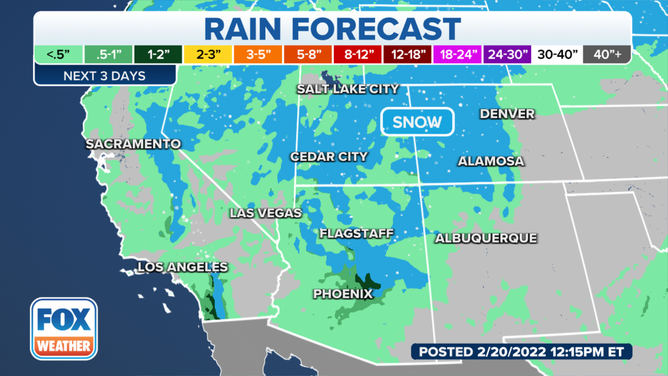 And as the higher elevations will see snow, the lower elevations will see mainly rain from this system.
Most areas from California into Oregon and Washington will see less than a half-inch of rain from this system. The lower rain totals will also stretch from the Southwest into the southern Rockies and Central Plains.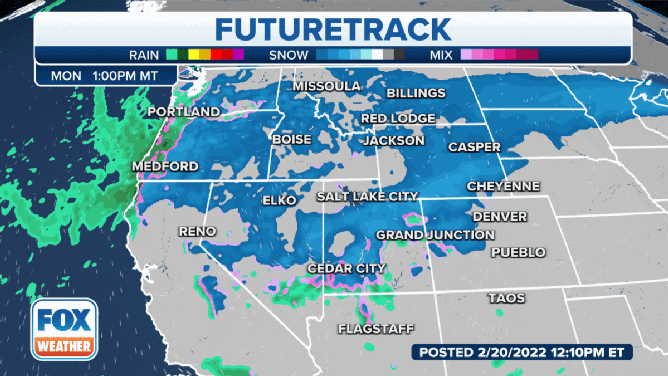 Rain will be falling along areas of the West Coast by Monday morning and afternoon, while further to the west, precipitation will be falling as snow.
That trend is expected to continue through Monday and into Tuesday.
By Tuesday afternoon, the snow will be falling across the Southwest, southern and central Rockies and into the Northern Plains and Upper Midwest.