Storm bringing rain, snow to Northern Plains
An inch of rain could fall across parts of South Dakota, Minnesota and Wisconsin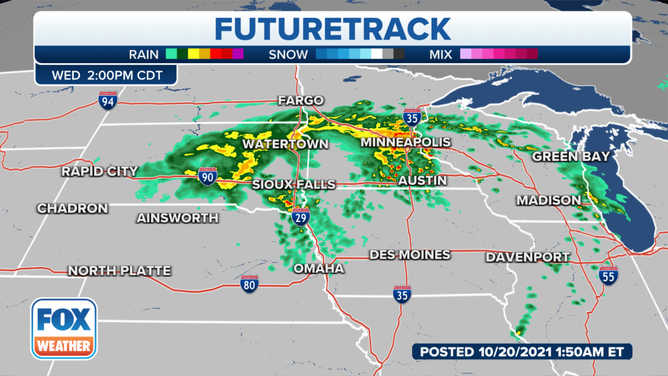 A strengthening area of low pressure will continue moving into parts of the Northern Plains Wednesday, bringing rain and some snow to the region.
Snow is expected in eastern and central South Dakota Wednesday morning as the storm continues east, although no major accumulations are expected. The National Weather Service office in Rapid City, South Dakota, reported 2 inches of snow had fallen there as of early Wednesday.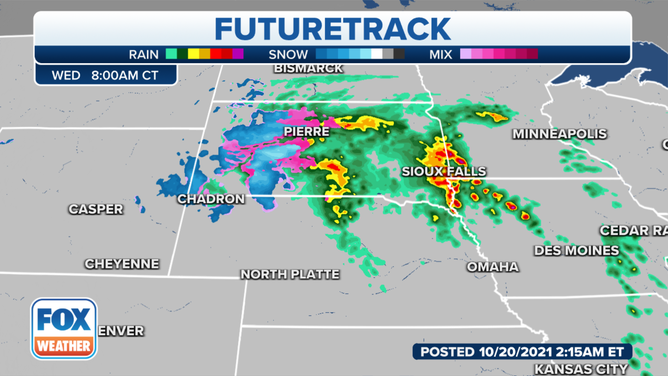 The heaviest of the rain will begin to move from southern South Dakota into Minnesota, including the Minneapolis area, by Wednesday afternoon.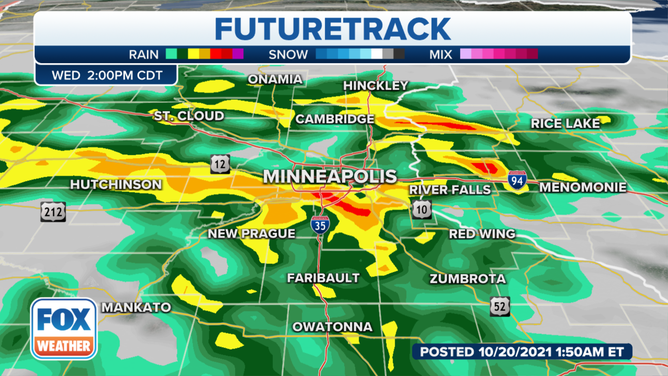 Areas around Sioux Falls, South Dakota, could pick up more than an inch of rain during this system. And while heavy rain is forecast for the Minneapolis area, only about a half-inch to an inch of rain is expected through Thursday.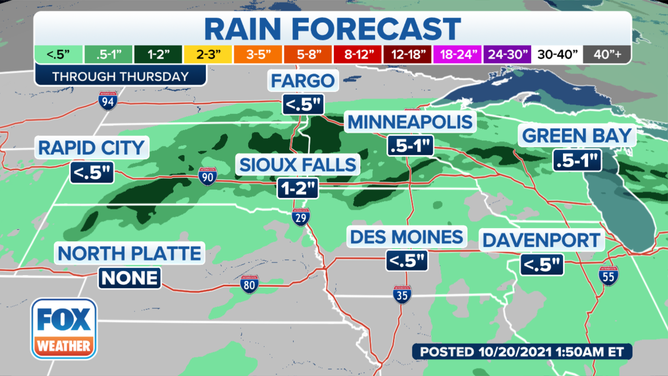 The system will continue to push east, and rain will arrive into areas of Wisconsin by Wednesday afternoon into the evening and overnight hours. Some thunderstorms are also possible with this system.
After the system finally moves out of the area, temperatures are expected to drop across the region. The Minneapolis area could see temperatures in the upper 40s to lower 50s Thursday into the weekend. The average-high temperature there is around 55 degrees.
The same holds true for places like Milwaukee. Temperatures will get into the 70s Wednesday, but by Thursday, temperatures will only be in the mid-50s.