Southeast coast being monitored for tropical development this week
Regardless of development, heavy rain will be the main impact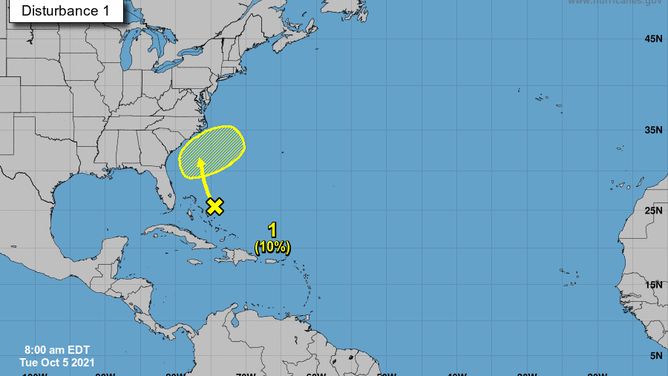 Hurricane Sam lost its tropical characteristics over the far North Atlantic early Tuesday, but an area off the southeastern coast of the United States continues to be monitored for tropical development this week.
A large area of disorganized showers and thunderstorms was over the central and southeastern Bahamas and adjacent southwestern Atlantic waters on Tuesday morning. This activity is forecast to slowly drift northwestward in the direction of the Southeast coast over the next several days.
However, the National Hurricane Center said strong upper-level winds will likely hinder this system's chance of developing into a tropical depression or tropical storm, placing the odds at just 10% in the next five days.
Regardless of development, this system will interact with a slow-moving cold front over the Southeast by this weekend, acting to enhance the heavy rainfall that's already occurring over the region.