Sound like a broken record? More rain hitting Pacific Northwest
Flood Watches and Warnings are in effect for the larger rivers in eastern Washington
SEATTLE – Does this sound like a broken record yet?
Following the wettest meteorological autumn on record in Seattle, the Pacific Northwest is getting even more rain and snow through Thursday morning before tapering off.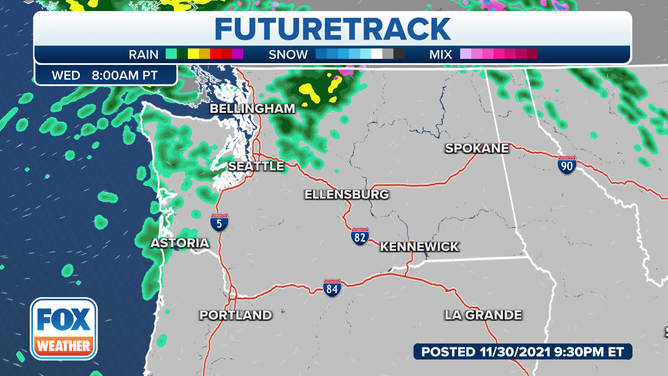 The National Weather Service in Seattle said the rain will likely get heavier again on Wednesday as it begins to push back slightly southward, before the cold front pushes most of the rain through the area. 
The heavy rain is expected to push several rivers into moderate, possibly major, flood stage by later in the week. Flood Watches and Warnings are in effect for the larger rivers in eastern Washington.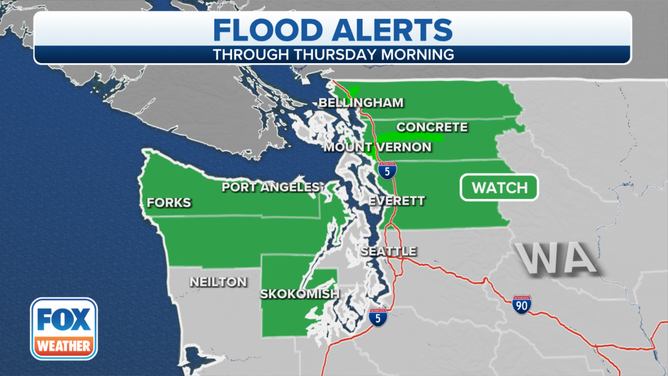 The focus for the heaviest rain Wednesday will be in northern portions of the Seattle area, especially in Skagit and Whatcom counties. Rivers levels will rise through Wednesday, potentially resulting in river flooding in parts of this region.
SOGGY SEATTLE SETS RECORD FOR WETTEST AUTUMN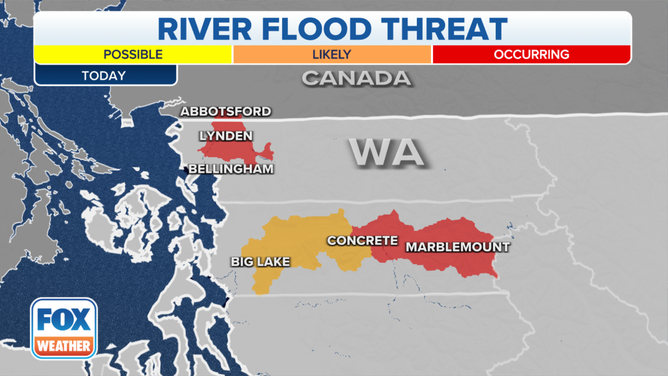 Temperatures will be on the warmer side, with highs in the mid-50s to lower 60s with breezy winds into the evening.
The NWS said a cold front will slide through the area on Thursday, spawning additional lowland rain and mountain snow in the morning before tapering off through the day.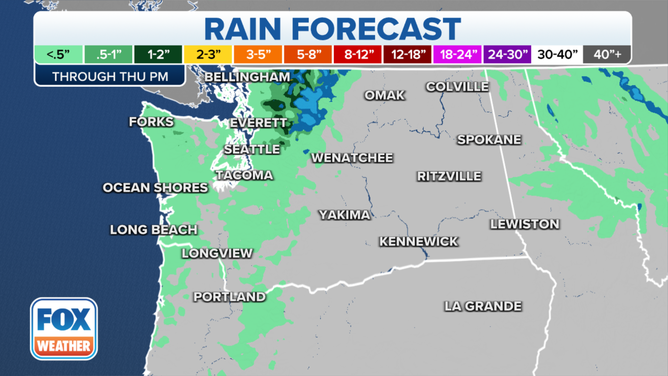 Dry weather is expected late Thursday through Friday. Temperatures will be chilly Friday, with morning lows in the 30s and highs in the 40s.
Then, we wash, rinse, repeat as another – but much colder – weather system brings potential precipitation Friday night into Saturday, followed by additional disturbances into next week.