Snow, freezing rain lead to dozens of crashes along New Hampshire highways
The New Hampshire State Police reported over 30 crashes since 4 a.m. Wednesday
CONCORD, N.H. -- Dozens of accidents were reported in New Hampshire Wednesday morning as a winter storm with freezing rain left highways coated in a sheet of snow and ice.
The New Hampshire State Police reported over 30 crashes since 4 a.m., some involving semitrucks.  I-393 East in Concord and I-89 North in Sutton were both closed for hours as crews worked to clean up the wreckage.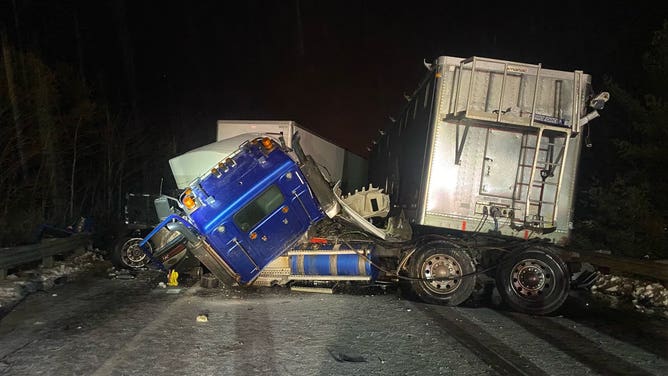 Crashes were also reported along Route 101, NHSP said.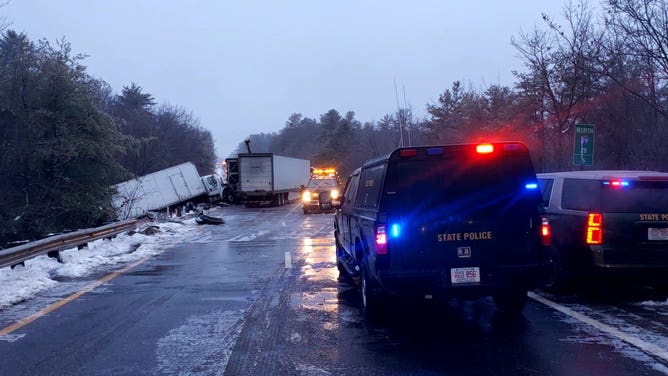 NHSP didn't say if anyone was injured in the crashes.
Meteorologists with the National Weather Service in Gray, Maine said ice had covered everything outside their office, which they measured at just over a quarter-inch thick.
"This morning our flag was so ice covered that it barely moved in winds 10-15 MPH," NWS officials said.
The NWS office in Caribou, Maine reported a half inch of new snow and 3 inches of snow on the ground.