Sinkhole swallows car with driver and passenger inside after New York flooding
Flooding rains cause a road to collapse in Upstate New York. Good Samaritans were able to rescue a woman from the incredible scene but waited for emergency crews to pull out the injured man.
IRONDEQUOIT, N.Y. – Early Wednesday morning, a car with a driver and passenger fell into a sinkhole that appeared in a neighborhood of the Rochester suburb. Heavy rain triggered the collapse, according to the Monroe County Executive.
"I heard a loud collision and a woman screaming for help," posted good Samaritan neighbor Anthony DeSalvo. "My adrenaline is still pumping as me, and my neighbor just pulled a woman and her passenger out of a sinkhole at the end of street!"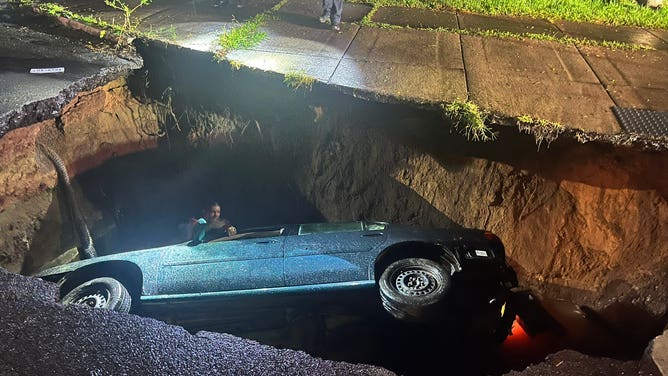 He told local media that he thought he heard a car crash a little after 5:00 a.m. When he looked at the street, all he saw was a woman's head poking out of the hole.
"The poor woman was scared and very disoriented when I arrived at the sinkhole," he wrote.
The two were able to pull the woman out but couldn't pull the man out. DeSalvo posted that he begged the 9-1-1 operator to send help faster. He said he feared the road would continue to collapse under him.
CALIFORNIA SCENES SHOW HOW DEVASTATION FROM FLOODING, SINKHOLES AMID BARRAGE OF ATMOSPHERIC RIVERS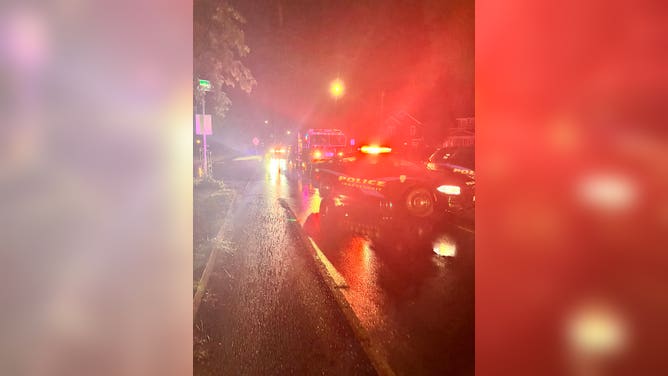 Local media reported that only the man was taken to a hospital.
DeSalvo said he also feared for his safety in the dark and the heavy rain while waiting for first responders.
"Because it was dark and raining and the hole was on a blind spot, I was worried that another car might collide with us," he wrote.
WATCH: SINKHOLE SWALLOWS VAN IN NEW YORK FOLLOWING DRENCHING RAIN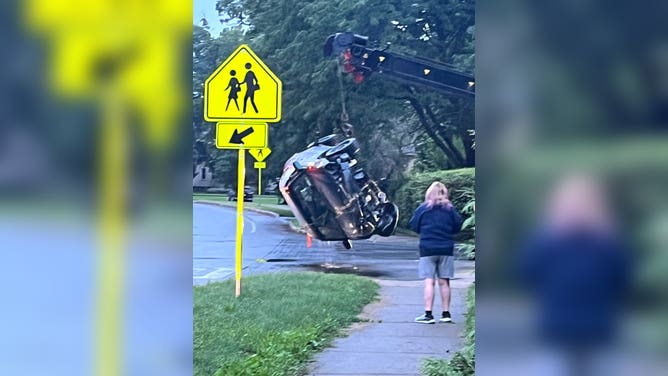 More than 2 inches of rain fell in just three hours, according to the NWS. The town's 24-hour rain total was over 3 inches.

Police have the road blocked in both directions and posted the closure would last for three days. The Department of Transportation was more optimistic. The agency posted that emergency contractors would work through the night and hopefully would be reopened by morning.