Significant storm system expected to produce severe storms, heavy snow this week
All modes of severe weather will be possible starting Wednesday
All signs point to a significant storm system impacting the eastern two-thirds of the nation with heavy rains, severe storms, heavy snow and ice during the mid to late week timeframe next week.
Meteorologists expect the ingredients to start coming together on Wednesday when moisture from the Gulf of Mexico meets a clash of air masses from the eastern Rockies and into the heartland.
On the northern side of the system, snow and ice will be possible from New Mexico and the Texas Panhandle through the Great Lakes.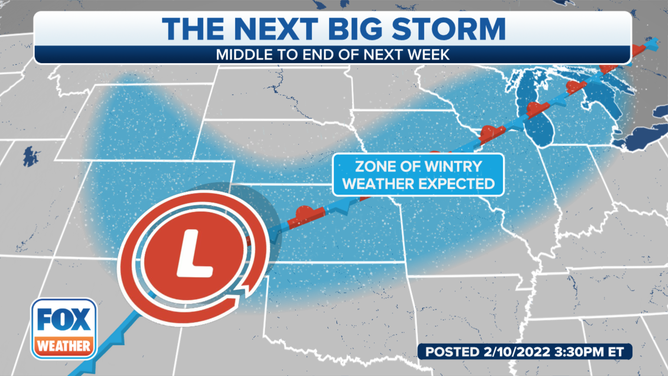 Cities in the winter weather threat include Denver; Kansas City, Missouri; Davenport, Iowa; Green Bay, Wisconsin; and Chicago.
The exact amount of ice and snow will depend on where the cold air meets the moisture, but several inches of frozen precipitation will be likely in some areas.
Where warm air will be dominant, the threat of storms will exist on the system's southern side.
Storms will be capable of large hail, damaging winds and tornadoes.
WATCH VS. WARNING: HERE ARE THE DIFFERENCES BETWEEN THESE WEATHER TERMS THAT COULD SAVE YOUR LIFE
The severe weather threat on Wednesday is expected to be centered over the Texarkana region and include northeastern Texas, southeastern Oklahoma, much of Arkansas and northern Louisiana.
As the system moves northeastward, the threat of severe storms will also shift on Thursday and is expected to be centered over the Mississippi Valley.
19 HACKS TO KEEP YOUR SMARTPHONE CHARGED DURING A POWER OUTAGE
Forecast models show all modes of severe weather will continue to be possible.
Cities from Paducah, Kentucky all the way to the Gulf Coast could see the threat of damaging storms.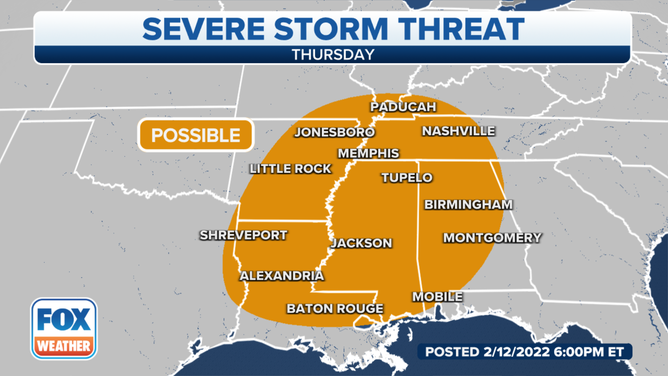 Some of the same areas under the threat for storms were impacted by a historic tornado outbreak during December.
The threat of storms and snow is expected to continue to march eastward beyond Thursday.
As the weather event gets closer, the forecast details will be fine-tuned, and meteorologists will be able to better determine who will be impacted by either the winter precipitation or the severe storms.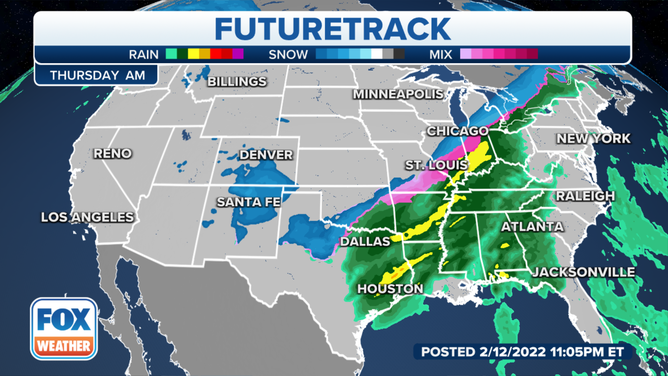 Before the system starts its trek across the country, download the free FOX Weather app to receive alerts and track the storms on 3D radar.