Significant snow possible in the Mid-Atlantic on Monday
Winter weather alerts in effect from the Southeast into the Mid-Atlantic
A developing storm system is expected to bring several inches of snow into the Mid-Atlantic, including Washington, D.C., on Monday.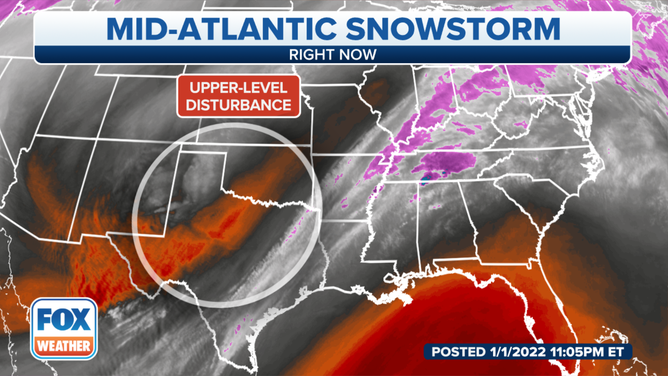 An upper-level disturbance currently over Texas will begin to head east on Sunday, and that will be the setup for a storm system to develop.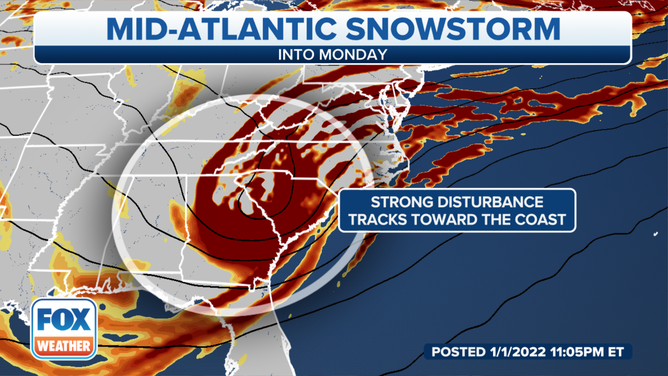 Forecasters will continue to monitor how the disturbance moves and gains strength across the South and closer to the East Coast on Sunday night into Monday.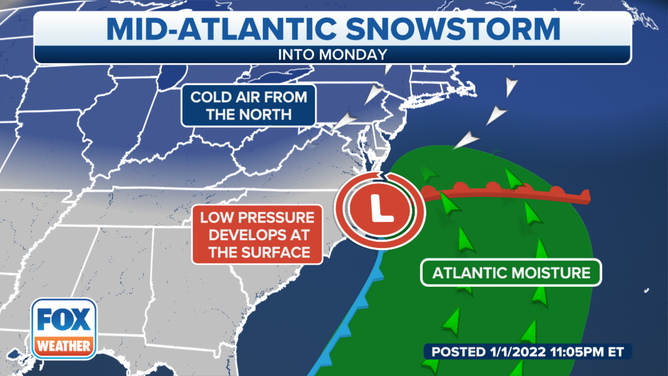 A low-pressure system will then begin to develop over the Outer Banks of North Carolina. The warmer air and Atlantic moisture from the storm will then collide with colder air situated over the north, which would allow some areas of the Mid-Atlantic to receive significant amounts of snow.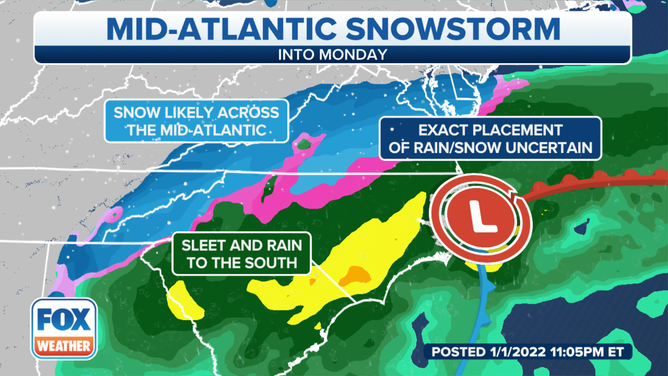 Governor Phil Murphy of New Jersey already declared a State of Emergency for five Southern New Jersey counties. Fairfax County, Virginia canceled school for Monday.
Current weather models show heavier snow falling from southern New Jersey through Washington, D.C., and into parts of Virginia, West Virginia, and even into North Carolina and Tennessee.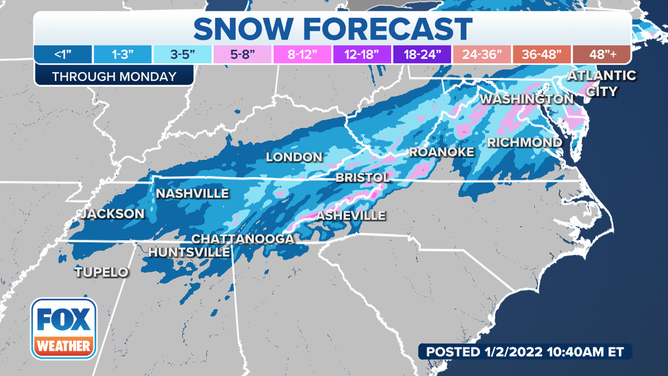 Places like Roanoke and Richmond, Virginia and Washington, D.C could pick up 5-8 inches of snow.
Further to the west, places from western Kentucky, Tennessee, northern Mississippi, Alabama and Georgia are expected to receive around 1-3 inches of snow with some locally higher amounts, especially in the higher elevations where up to a half-foot could fall.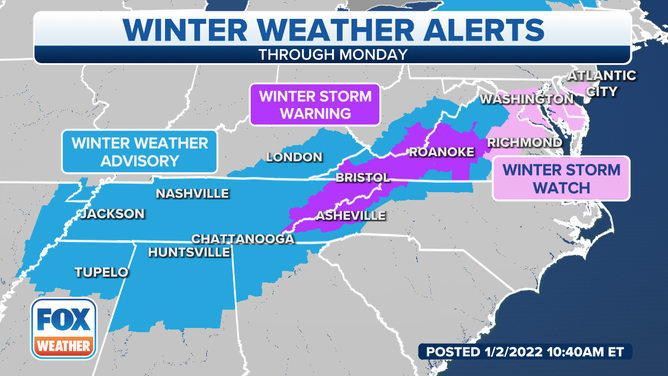 Winter storm watches are currently in effect for southern New Jersey, Delaware, Maryland, Washington, D.C., and parts of Virginia. Winter storm warnings are in effect for interior parts of Virginia, West Virginia, eastern Tennessee and western North Carolina.
Winter weather advisories are in effect for areas of northern Mississippi, Alabama and Georgia into western Tennessee and southeastern Kentucky.
Stay with FOX Weather for updates on the developing system.