Severe thunderstorms bring grapefruit-sized hail to northeastern Wisconsin
Wisconsin might have recorded its largest hailstone in more than 14 years
A cold front triggered severe thunderstorms Tuesday across the upper Midwest, where hail as large as softballs and grapefruits fell from the sky in northeastern Wisconsin.
NOAA's Storm Prediction Center tallied nearly 60 reports of large hail (1 inch or larger in diameter) Tuesday in the upper Midwest.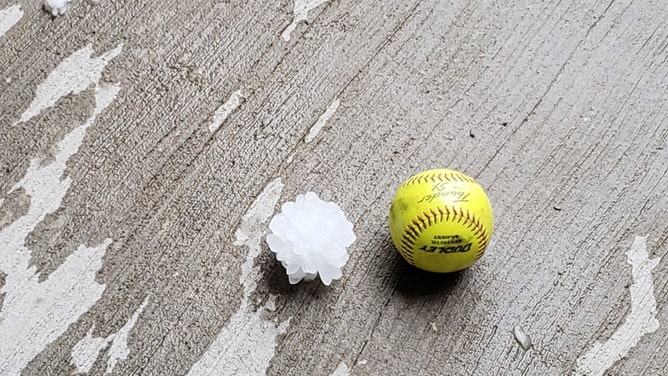 The largest hailstone reported to the National Weather Service was measured at 4.5 inches in diameter, or the size of a grapefruit, some 5 miles north-northeast of Appleton, Wisconsin.
This might be the largest hailstone recorded in Wisconsin in more than 14 years, since a 5.5-inch stone was measured in Port Edwards on June 7, 2007, according to the Storm Events Database from NOAA's National Centers for Environmental Information.
While not quite grapefruit-sized, there was golf ball- to softball-sized hail reported in parts of Waupaca, Outagamie and southern Brown counties in northeastern Wisconsin. Golf balls are 1.75 inches in diameter, while softballs measure 4 inches across.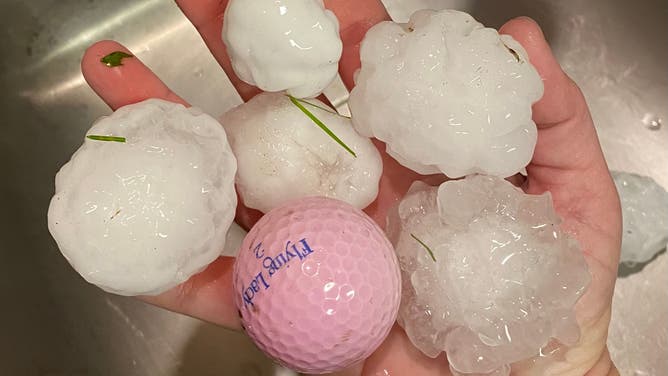 The NWS also received reports of teacup- and softball-sized hail (3 inches and 4 inches, respectively) in Outagamie County, Wisconsin, north of Appleton.
One baseball-sized (2.75-inch) hailstone reportedly broke a window on a house northeast of Mackville, Wisconsin, according to FOX 11 in Green Bay.