Severe storms, flooding rain possible in Midwest and Northeast
Many areas in the Northeast are still recovering from the widespread flooding from Ida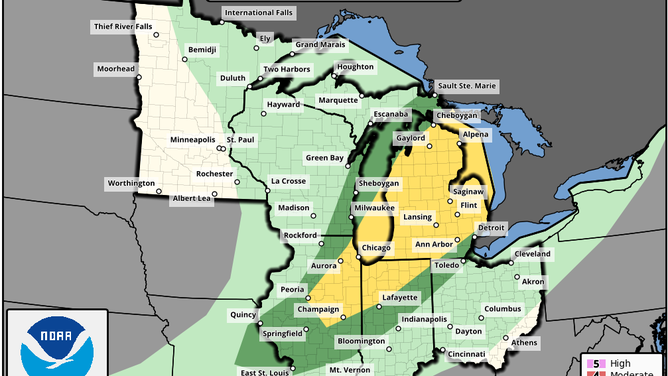 Severe thunderstorms and flooding rain are possible in the Midwest Tuesday and the Northeast Wednesday as a cold front sweeps across those regions.
NOAA's Storm Prediction Center has highlighted areas from Lower Michigan into northern Indiana and central Illinois for a slight risk (level 2 out of 5) of severe weather Tuesday.
Damaging winds, isolated large hail and a tornado or two are all threats from these storms. Locally heavy rain could also trigger isolated flash flooding.
The cold front will reach the Northeast on Wednesday. A large portion of the Northeast and mid-Atlantic has been highlighted by the SPC for a marginal risk (level 1 out of 5) of severe weather.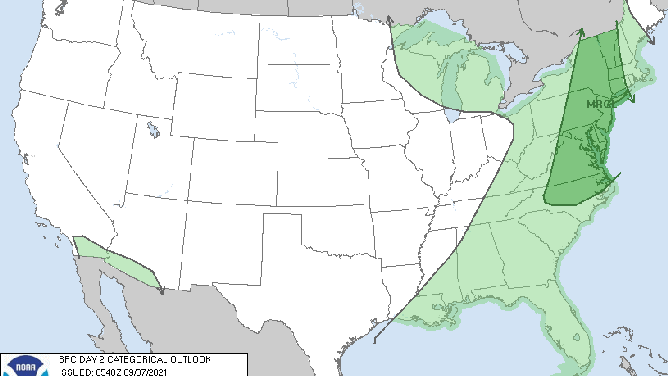 The main threat from Wednesday's severe storms will be damaging wind gusts, but isolated tornadoes are also possible, especially from upstate New York to northern New Jersey and eastern Pennsylvania.
Additionally, flash flooding could develop Wednesday in parts of the Northeast, where many areas are still recovering from the heavy rain and widespread flooding from Ida about a week ago. Any heavier downpours with Wednesday's storms will have the potential to produce flash flooding.
HERE'S HOW MUCH RAIN FELL IN THE NEW YORK CITY AREA FROM IDA
NOAA's Weather Prediction Center has highlighted parts of this waterlogged region in its excessive rainfall outlook for Wednesday. A slight risk (level 2 out of 4) of excessive rainfall is in place from northern New Jersey to southern Vermont, while a marginal risk (level 1 out of 4) covers other portions of the Northeast.