Several sites across the West at lowest snowpack on record, but snow relief on the way
Several storms are set to bring repeated heavy snows to the Pacific Northwest, Sierras and Rockies turning around what has been a dismal start to the winter season snowpack.
Snowfall has been in short supply across the West lately, with dozens of stations in several western states reporting the lowest snowpack on record over the past 40 or so years as of Friday.
Each red dot on the map indicates the lowest snowpack on record as of the end of Dec. 2, while the orange dots are the second-lowest.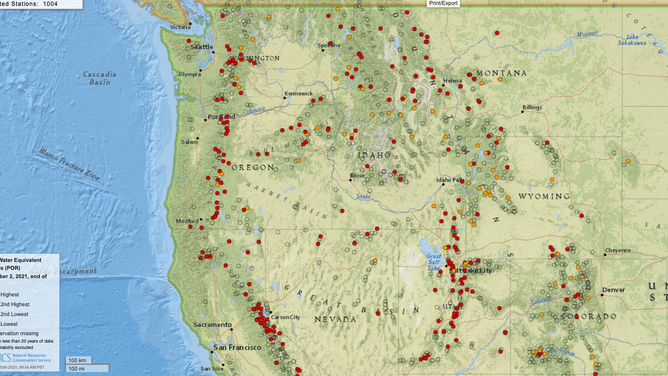 By percentage of normal, many areas are at 30% or below with much of Oregon in single digits: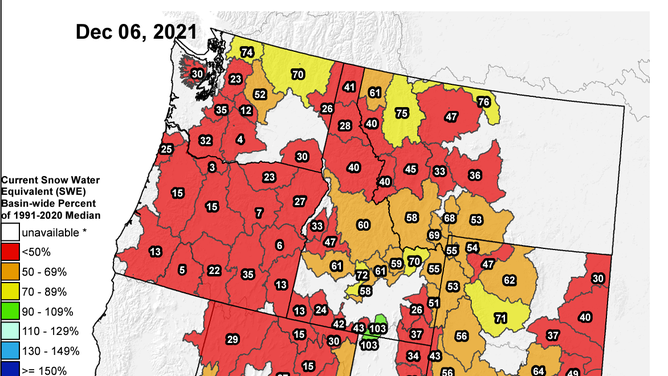 It's been a very mild November across the West. There were 128 stations that notched their Top 10 warmest Novembers, with many in the traditional snow belt, such as Reno (2nd warmest), Colorado Springs (No. 2), Denver (No. 3), Cheyenne (No. 3) and Helena (No. 9).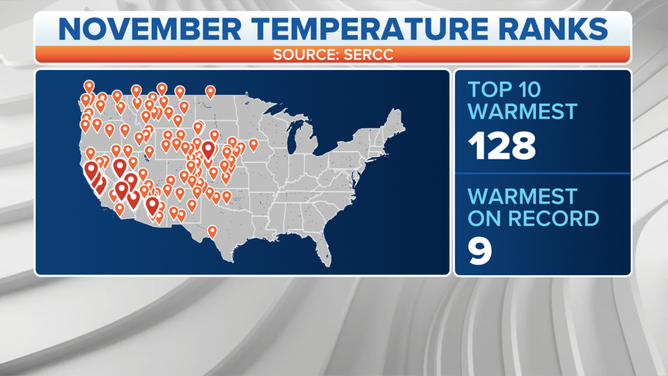 Nine stations recorded their warmest November on record, including Las Vegas.
Winter Weather Finally Making a Return…
But December is set to turn it around with heavy mountain snows returning to the forecast this week and next.
A weather system over the weekend already brought some snow to the mountains in the Pacific Northwest, knocking several stations off their record low snowpacks: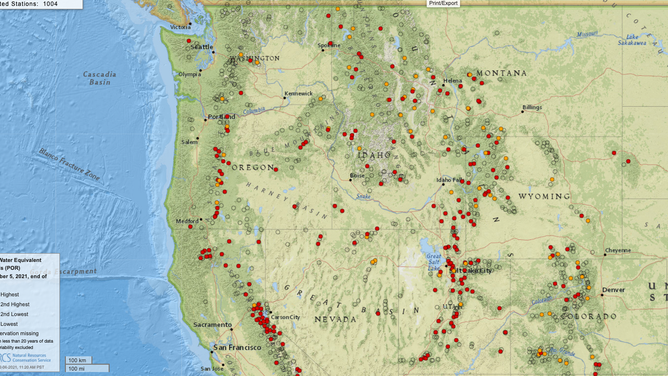 On Monday, a fresh storm is bringing another round of mountain snow to the Pacific Northwest and into Idaho and Montana, with some snow making it south into the Sierra Nevadas and the Rockies.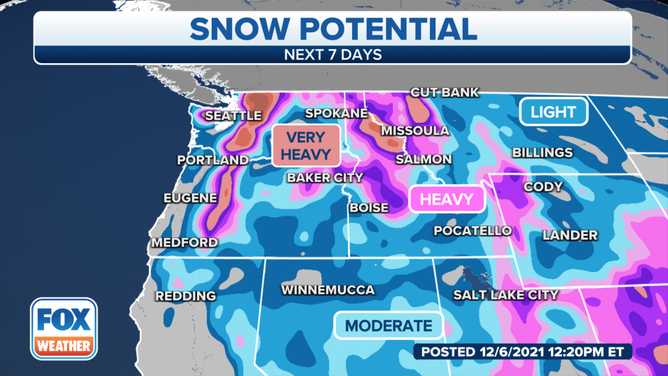 Another storm will move into the Northwest on Wednesday for yet another renewed round of heavy mountain snows; only this storm will also pack more of a punch into the south, giving some badly needed snow to the Sierras Nevadas and Rockies.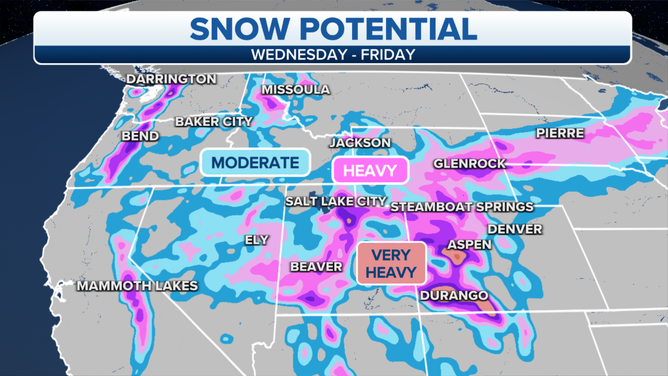 Long-range forecasts for the following week suggest a continuation of the weather pattern that would bring more snow to the mountains of the West.