Several inches of rain expected along West Coast this week
Some areas could pick up an additional 2 to 3 inches of rain by Wednesday night
Another parade of storms is expected to bring more rain and snow to the waterlogged West Coast this week.
The first storm on Monday brought light to moderate rain for coastal areas and topping off the white peaks in the Sierras. 
Tuesday will be the best time to get outside if you can in the Northwest, as another parade of storms will start to move through the area Wednesday
By Wednesday evening, heavy rain is expected along with the coastal areas of northern California and southern Oregon.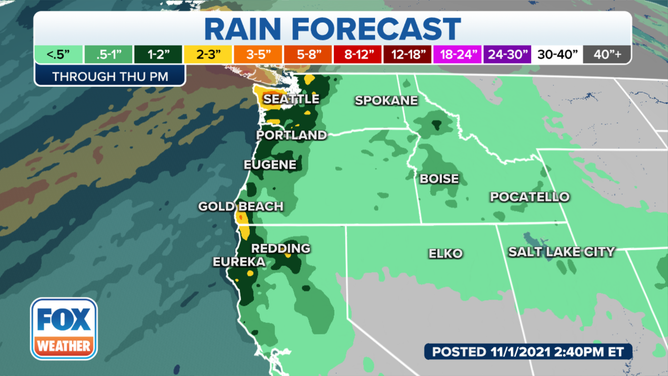 Several inches of rain could fall across the region by Wednesday night, with areas of northern California becoming the hot spot. Eureka could pick anywhere between 2 and 3 inches of additional rain, with some locally higher amounts.
Forecasters said that even though the region will receive more beneficial rain to areas that have already seen several inches, significant flash flooding or river flooding won't be a major concern.