Series of Pacific storms to bring rounds of rain, mountain snow to West
Some locations could receive 4 to 8 inches of rain over the next 7 days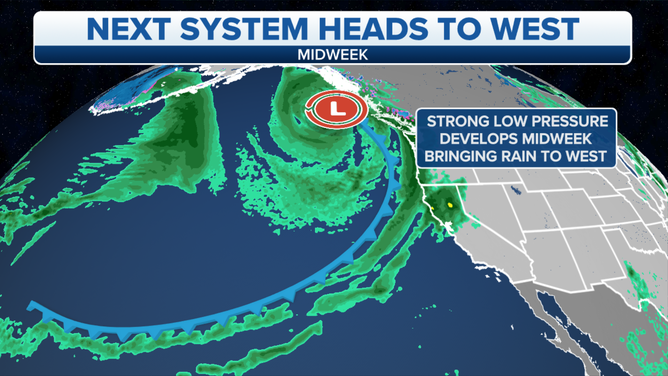 After the first rainfall in months for parts of the western United States, a series of Pacific storms will remain aimed at the West Coast over the next seven days, providing much-needed rain and mountain snow to drought-stricken California.
The first system on Sunday brought San Francisco Airport its first measurable precipitation (at least 0.01 inches) since March 20, though it was a paltry 0.03 inches. A 212-day dry streak in downtown Sacramento, California, also ended Sunday, when the city finally received 0.01 inches of rain for the first time since March 19.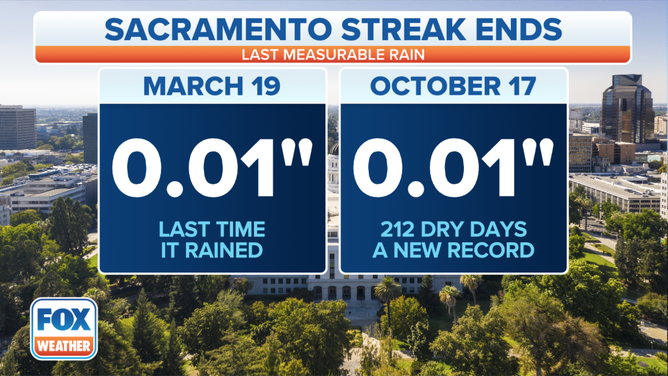 This storm has now moved into the central Rockies, where periods of lower-elevation rain and mountain snow are expected through Wednesday morning.
Winter Storm Warnings have been issued for parts of Wyoming, including the Wind River and Big Horn mountain ranges, where 1 to 2 feet of snowfall is expected. Light accumulations are also possible from Utah's Wasatch and the Colorado Rockies to the Black Hills of South Dakota, where Winter Weather Advisories are in effect.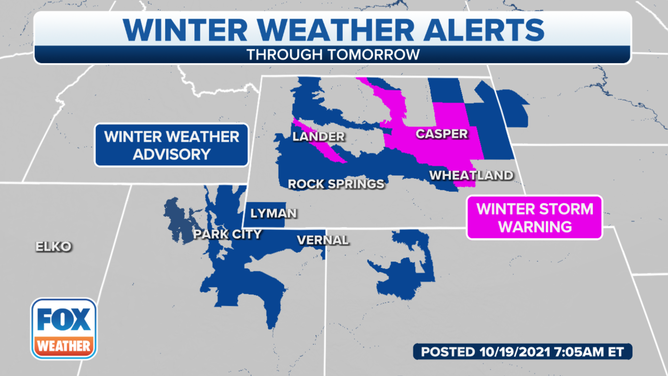 Meanwhile, the West Coast is bracing for a series of Pacific storm systems that will aim multiple atmospheric rivers at the region into early next week.
First up is a system that arrives late Tuesday into Wednesday, sending Pacific moisture into Northern California and the Pacific Northwest. Light snowfall accumulations are expected in the higher terrain of the northern Sierra Nevada and the Cascades, with rainfall totals over an inch likely in the lower elevations.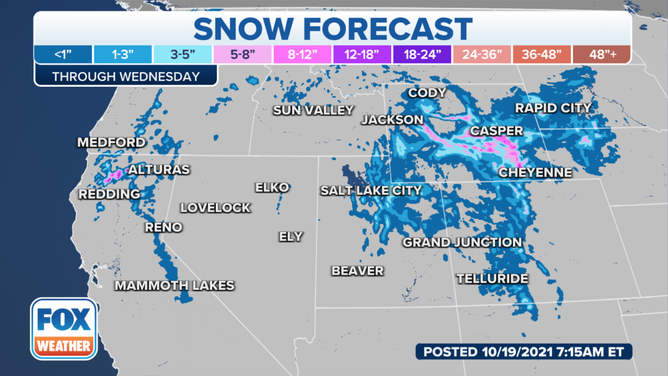 This is certainly good news for drought-stricken California. However, an even more powerful storm system will reach the West Coast Thursday into Friday, which could lead to some flash flooding and debris flows in the burn-scar areas.
Additional storms will roll in off the Pacific Ocean and bring more lower-elevation rain and mountain snow to the West this weekend and early next week.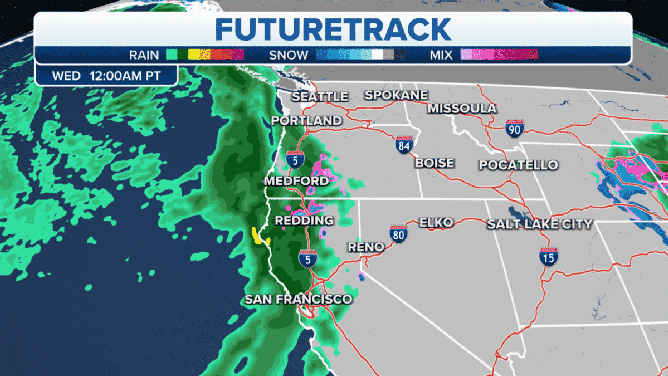 Some locations could receive 4 to 8 inches of rain over the next seven days, further increasing the risk of flash flooding and debris flows, especially in the burn-scar areas. There's also the potential for more than a foot of snow in the highest elevations of the Sierra, mainly above pass level. Strong winds are also possible near the coast.
The Intermountain West and the central and northern Rockies might also see significant snowfall as moisture from these Pacific storms moves eastward.