September looks warm in West and wet in East
Drought improving in parts of Southwest
September is forecast to be warmer than average in the western U.S. and wetter than average in the eastern part of the country.
The Climate Prediction Center issued its monthly forecast last week that not only showed temperature and moisture forecasts but a forecast of some improvements in the drought for the Southwest.
Temperatures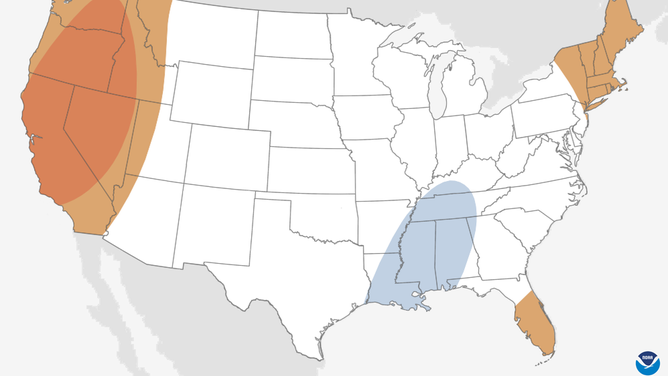 According to the CPC, the West has a better-than-average chance of seeing above-normal temperatures. That seems to be playing out this week, with a forecast of triple-digit temps across California and temps above 90 for the Northwest.
The Northeast and southern Florida also have a chance of seeing warmer-than-average temperatures in September.
Parts of the South, from Tennessee to Louisiana look to have a slightly cooler-than-average month.
Precipitation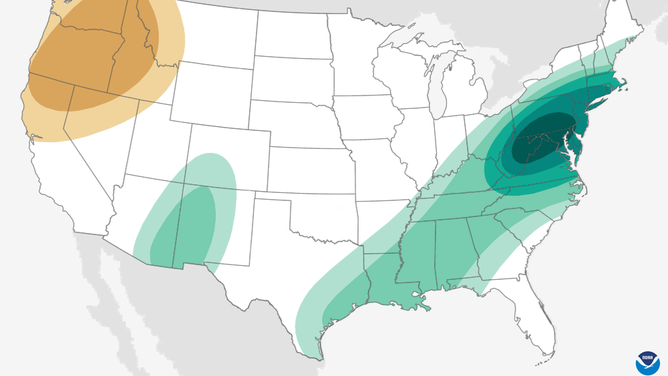 September started off with Hurricane Ida moving inland from Louisiana and then north, drenching much of the eastern U.S. So, it's no surprise that is where the forecast for a wetter-than-average month is painted in the CPC forecast.
In addition to dumping several inches of rain from Louisiana to New England, the remnants of Ida dumped nearly a foot of rain on some parts of the Northeast. That produced flash flooding that killed about two-dozen people.
The forecast also calls for a damp Southwest, as monsoon season comes to an end.
That heat wave forecast in the West translates to a drier-than-average forecast for September in a part of the country that badly needs the rain. Wildfires and a worsening drought have plagued the region during the summer.
Drought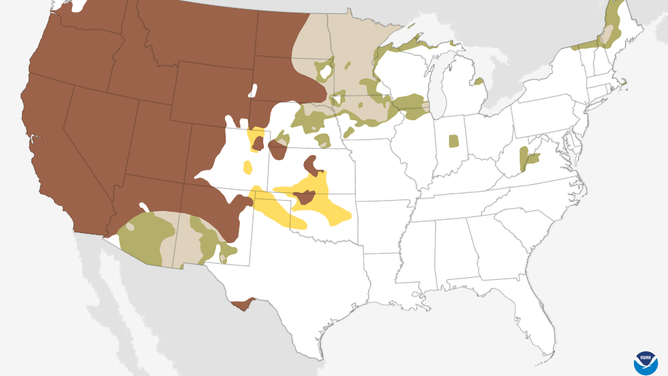 As of late August, the U.S. Drought Monitor showed an exceptional drought – the worst rating level on the drought scale – persists across much of the West. That is not forecast to change in September, according to the CPC.
However, the wetter-than-average forecast for the Southwest will push the drought back a bit. The CPC's forecast calls for an improvement or ending of drought conditions in southern Arizona and New Mexico.
The drought also improves across the Midwest.
The beginnings of a drought could develop in parts of Kansas, Oklahoma and Texas this month.