Tracking the tropics: Sam, 3 other areas being watched
Tropical Storm Sam forecast to become major hurricane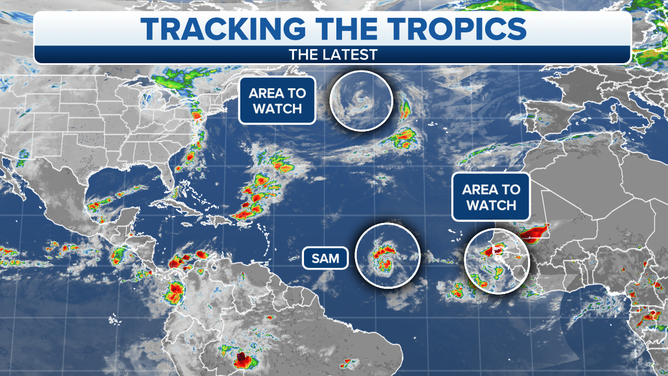 The Atlantic hurricane season remains busy Thursday with forecasters monitoring four areas – a tropical storm, the remnants of a tropical storm and two low-pressure systems.
Here's what you need to know about each of the systems.
Sam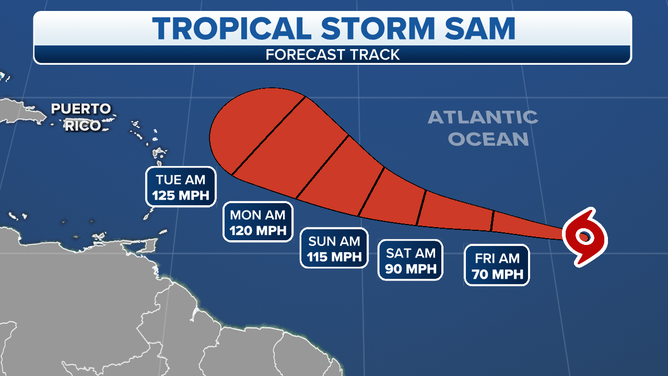 Tropical Storm Sam formed Thursday morning, less than 24 hours after its preceding tropical depression designation.
It is located more than 1,700 miles away from the Leeward Islands and has winds of 50 mph. It's moving west at 16 mph.
This will be the storm to watch. The forecast calls for steady strengthening through the weekend. It's expected to become a major hurricane – Category 3 or higher – by Tuesday morning.
Models are diverging a bit in recent runs, but most agree that the system will begin curving north of the Caribbean.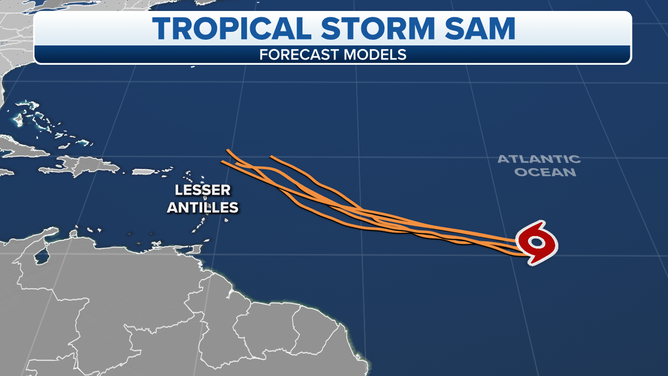 However, the European and GFS models have drastically different solutions for the future location of the system.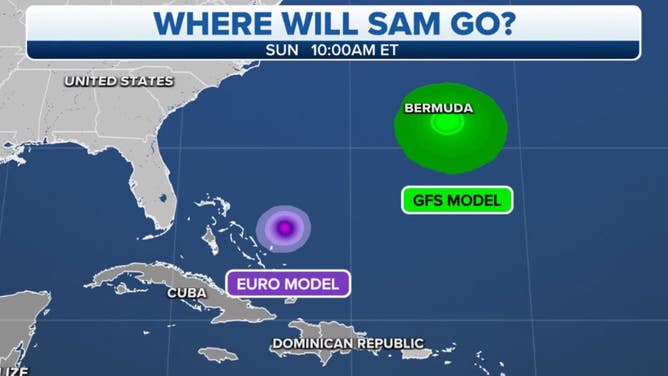 Remnants of Odette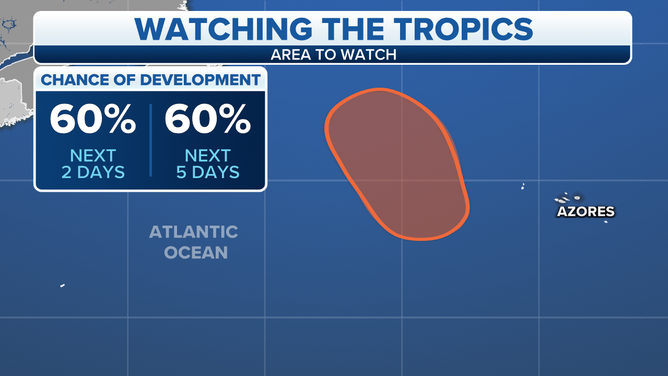 The leftovers of what was once Tropical Storm Odette are still being watched for possible redevelopment in the northern Atlantic.
The cluster of storms is located more than 600 miles west-northwest of the Azores.
Forecasters have given this area a 60% chance of development within two days and the same chance of development within five days.
2 other systems
Forecasters are watching a tropical wave that is expected to emerge from Africa later this week. It has a 30% chance of development within the next five days.
A cluster of storms a few hundred miles southeast of Bermuda is also being monitored. It has a 10% chance of development within five days.
The Atlantic hurricane season runs through the end of November.