Remnants of Nicholas bringing more heavy rain to Gulf Coast on Thursday
Additional 2 to 6 inches of rain forecast from Louisiana to Florida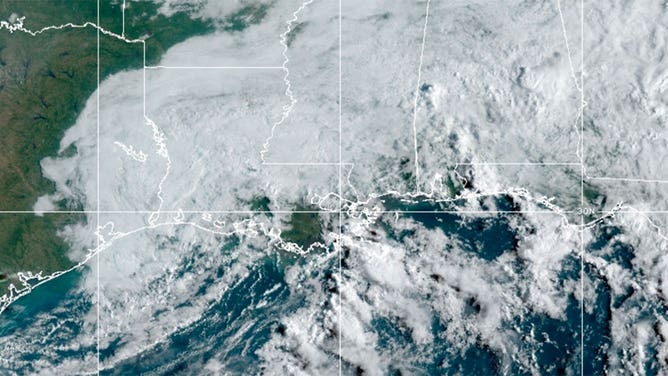 The remnants of Hurricane Nicholas are forecast to bring more heavy rain Thursday to the northern Gulf Coast.
Nicholas made landfall Tuesday in Texas as a Category 1 hurricane with 75 mph winds. By Thursday, Nicholas was a post-tropical low-pressure system that was meandering around Louisiana.
The Weather Prediction Center has issued a slight risk for excessive rainfall for Thursday from southeastern Louisiana to the Florida Panhandle. That risk is forecast to stick around through Friday while shifting slightly east.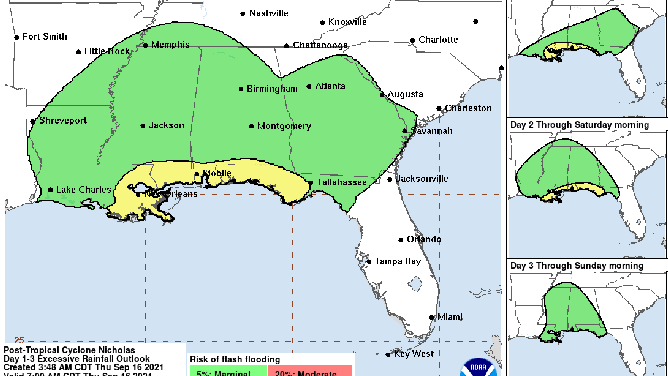 Forecasters said an additional 2 to 4 inches of rain is possible in the risk area Thursday, with some places receiving as much as 6 inches of rainfall.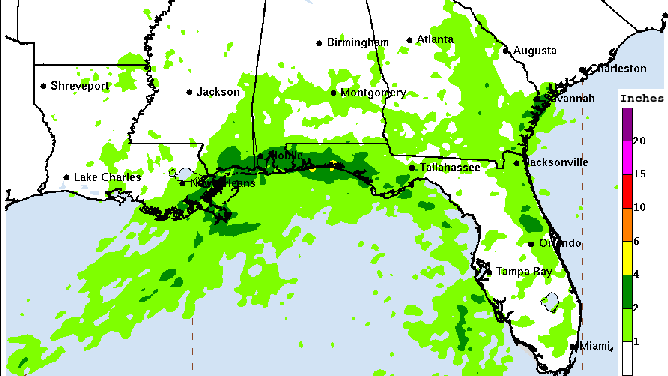 That is on top of the already 2 to 4 inches of rain that has fallen during the past 24 hours in a large swath from Mississippi to the western Florida Panhandle.
Flash flood watches remain in effect for about 4.5 million people from southeastern Louisiana to the Florida panhandle.