Records in jeopardy as the West sees above-average temperatures
Some areas that saw snow last week will get into the 70s on Monday
While most of the eastern half of the United States is dealing with cooler temperatures, it's a different story in the West, where temperatures will be above average for this time of year.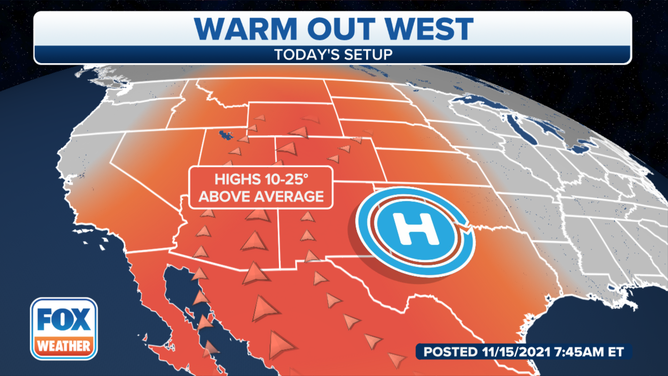 A large ridge of high pressure is sitting over the Texas Panhandle and allowing the warmer air to pump into the West from Mexico.
Those warm temperatures will stretch north to the Canadian border, where Rapid City, South Dakota and Lincoln, Nebraska, could get into the 70s on Monday.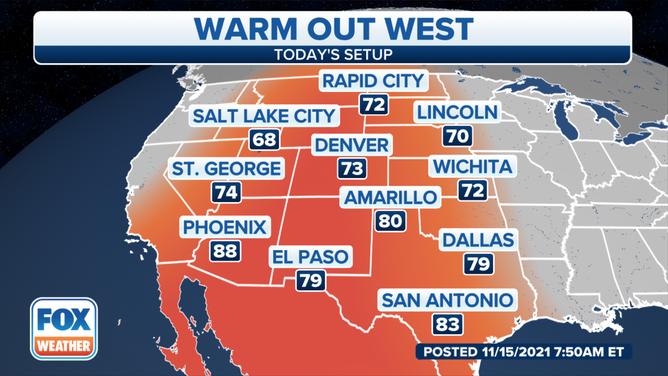 That's a significant change from last week. Parts of the Dakotas and Nebraska saw snow at the end of last week.
The forecast high temperature for Salt Lake City is 69 degrees, and even Denver should get above 70.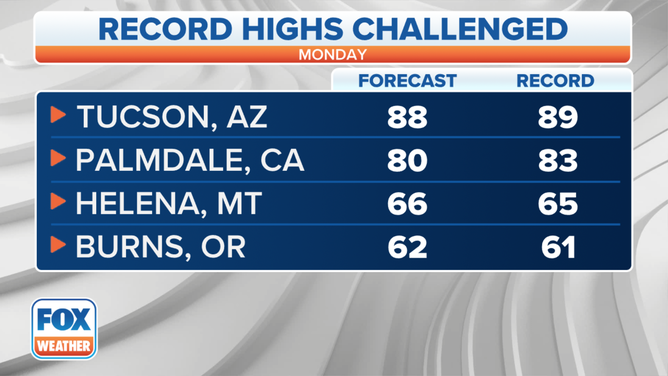 It's going to be so warm in the West that some record-high temperatures could be broken. Heading further south into parts of the Southwest, the influence from the ridge of high pressure is creating some hot conditions.
Temperatures in Tucson, Arizona, Palmdale, California, Helena, Montana and Burns, Oregon will be within a few degrees of the record highs for Monday.
Records are also expected to be broken in Texas, where temperatures will get into the 80s Monday.