Possible nor'easter takes aim at New England
Flooding could become an issue in areas where up to 8 inches of rain could fall by the time the storm winds down Wednesday
It will be a quiet start to the week in New England, but heavy rain is possible Tuesday as a possible nor'easter begins to take shape.
Models are still plotting where and when the rain will begin, but it's possible that heavy rain could be in the New York City area by early Tuesday morning.
While New York could see between 1 and 2 inches of rain, places to the north and northeast could see up to 8 inches of rain before the system winds down on Wednesday.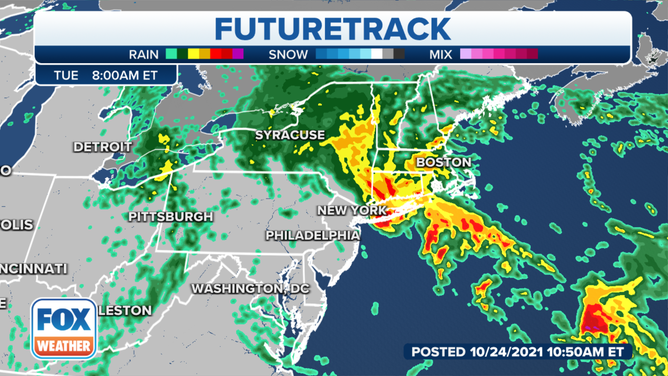 Flooding will be a concern in areas that receive a few inches of rain. People in areas stretching from Albany, New York into New England are urged to keep an eye on the forecast and prepare for any flood watches and warnings that may be issued.
Track the severe storms around the clock on the FOX Weather 3D Radar.