Parts of North Carolina to see snow for third consecutive weekend
The powerful nor'easter that is bringing snow to much of the mid-Atlantic and Northeast this weekend will once again include much of North Carolina.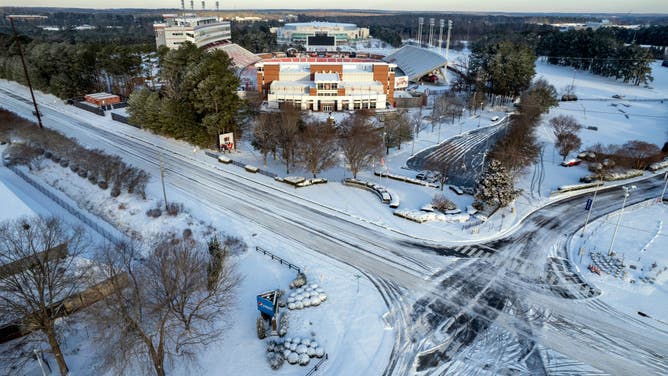 CHARLOTTE, N.C. -- January has been a rather strange month, weather-wise in North Carolina and the trend will continue this weekend with yet another snowfall expected across the Tarheel State.
The month kicked off with heat -- temperatures reached the upper 70s in Raleigh and Charlotte, but the rest of the month has certainly had more of a wintry feel.
The powerful nor'easter that is bringing snow to the mid-Atlantic and Northeast Friday night and early Saturday will once again include some of North Carolina.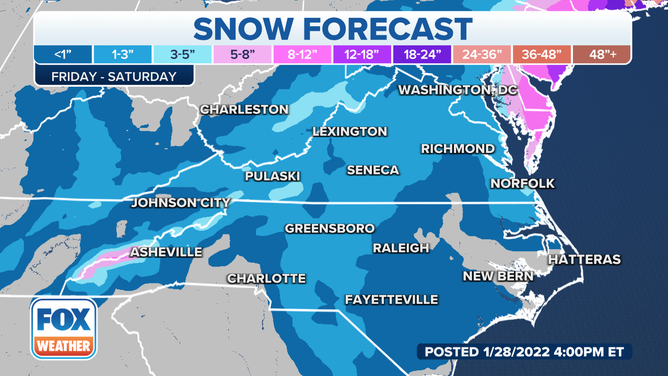 It'll end up being the third consecutive weekend with snowfall for much of the state. In Charlotte, any snow will join the 2.2 inches that fell on Jan. 16 and 1.9 inches last Friday and Saturday.  Raleigh and Charlotte both average about three days a year with measurable snowfall. 
In Greensboro, the town has already had four days of measurable snowfall in January before the weekend nor'easter, the sixth-most on record for January and the 10th most for any month.
With an expected 1-3 inches of new accumulation with the nor'easter, adding to the 6.4 inches already tallied in January could rank 2022 as among their top 10 snowiest Januarys on record.