Parts of Deep South blanketed in thick fog Friday morning
Dense Fog Advisory issued from Louisiana to Tennessee
Thick fog was making for a tricky commute Friday across parts of the Deep South.
A Dense Fog Advisory was issued Friday morning for most of Alabama, Louisiana and Mississippi. Portions of Central Tennessee were also under a Dense Fog Advisory.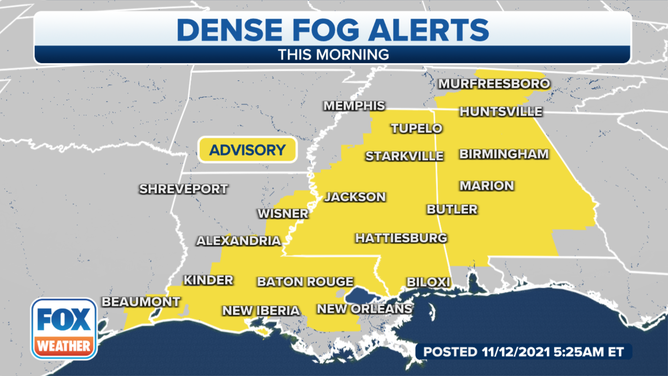 Visibilities of less than a mile were reported in several places, including Birmingham, Tuscaloosa and Montgomery in Alabama. In Mississippi, the fog was reported to be thick in places like Hattiesburg and Poplarville.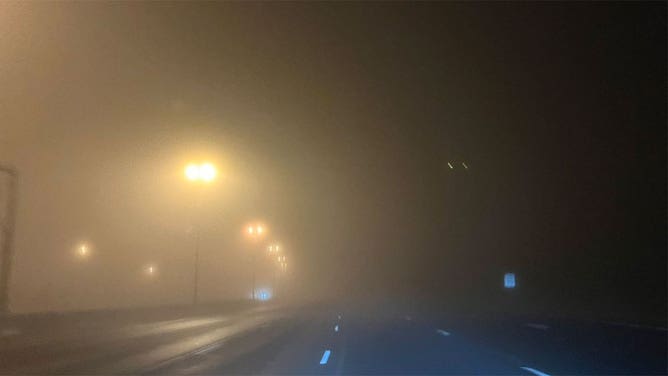 Drivers should reduce their speed and activate their low-beam headlights whenever they encounter fog.
The foggy weather should lift across most of the region by 10 a.m. Central.