Over 1,200 records broken during early winter heat wave
More than 93% of the country experienced above normal temperatures during the start of the winter season.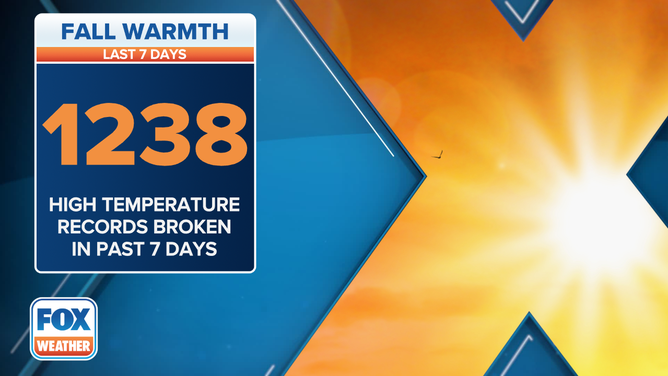 During the past week, more than 1,200 locations reported record high temperatures, across more than two dozen states.
Cities in Washington, Montana, Wyoming and North Dakota set all-time records for the warmest temperatures ever reported during the month of December.
And nearly 300 million Americans saw mercury levels rise to what's usually seen during the spring or fall.
Meteorologists say the weather pattern was not conducive for cold air to intrude into most of the lower 48 or allow for significant storm systems to develop.
The jet stream was displaced far to the north, which helped keep the usually chilly air bottled up over the northern parts of the continent.
Some will see a break from the heat
A storm system will allow for much cooler air to flow into the country during the beginning part of the week.
Areas of the northern Rockies and northern Plains that recently reported record highs could see temperatures below normal.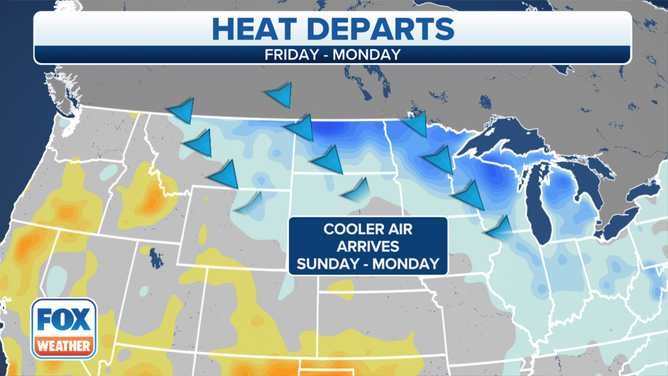 Meteorologists expect the cold air to march into the Midwest and the Northeast, during the first half of the week.

Forecast models show the storm system won't impact entire country.
Areas of the Southwest and the Deep South will escape the roller coaster-like weather pattern, at least for now.
STUDIES FIND WINTER IS FASTEST-WARMING SEASON IN US; HERE'S WHY THAT'S BAD NEWS
What's in store for the long-term
December's climate outlook from the National Oceanographic and Atmospheric Administration shows warm temperatures will continue to be overall dominating story, with intermittent reminders that the country is headed towards the dead of winter.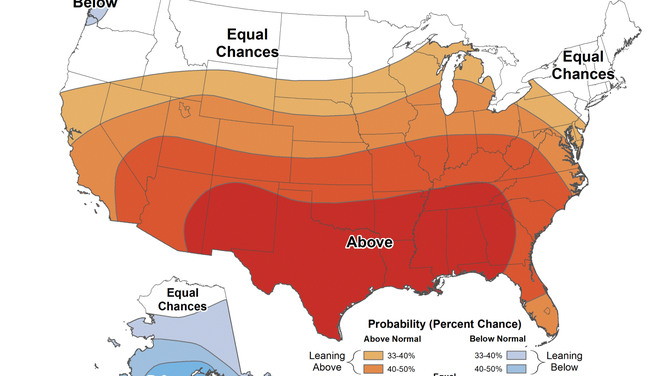 NOAA climatologists say there remains a healthy uncertainty if the general weather pattern flips to allow more storm systems and cooler air to gain control.
WARMER-THAN-AVERAGE WINTER PREDICTED FOR MOST OF THE US, NOAA SAYS
Long-range models show increased chances for cooler than average temperatures during the second half of December, impacting the Pacific Northwest, northern Rockies, northern Plains and New England.