One atmospheric river down, two to go in the Pacific Northwest
A second atmospheric river taking aim at the Northwest for the weekend is likely going to be the trigger to send some rivers back over flood stage.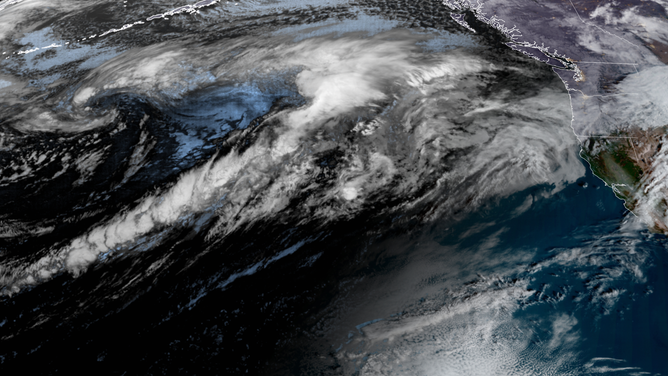 SEATTLE -- The first of a trio of atmospheric rivers has passed through the Pacific Northwest on Friday, bringing about 1-3 inches of rain along Washington's north coast and northern interior areas and sending rivers nudging up toward flood stage.
The region is getting a relative break Friday. Still, with rivers running high, a second atmospheric river aiming for the same area for the weekend is likely going to be the trigger to send several of those rivers back over flood stage.
Flood Watches are in effect for much of Western Washington, including all rivers that flow off the Olympic Mountains and north and central Cascades Mountains. This storm will likely bring up to an additional 4-6 inches of rain in the northern mountains with high snow levels around 7,000 feet, limiting snowfall and increasing runoff into rivers.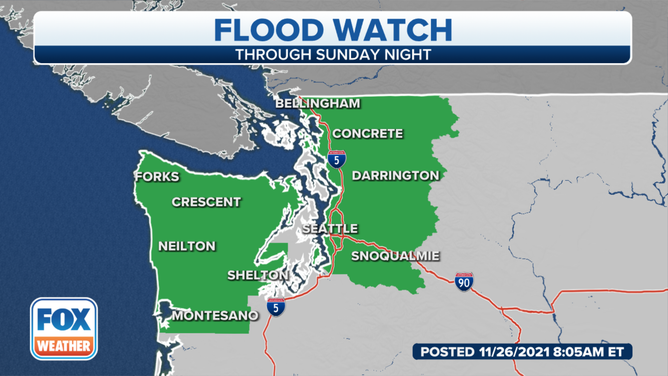 Both the Nooksack and Skagit Rivers are among rivers that will likely go over flood stage again, though not expected to reach the levels seen in the damaging floods earlier this month.  Still, the Nooksack could reach moderate flood stage while major flooding stage is forecast for the Skagit River.
Another brief break in the rains comes Monday, with a third atmospheric river bringing a renewed rain round on Tuesday into Wednesday.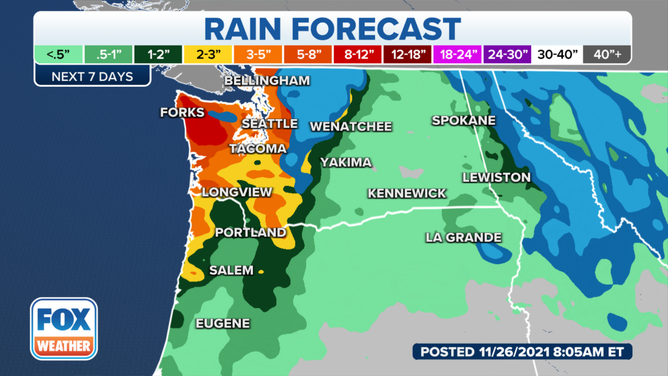 The latest forecast trends are aiming the brunt of that heavy rainfall into southern British Columbia, which continues to recover from devastating floods earlier this month. But some rain is still expected to fall in northern Washington, keeping the threat of river flooding. 
By the end of that storm, much of the lowlands of Western Washington, including the Seattle Metro area, could have 3-5 inches of new rainfall. Seattle has received over 9 inches of rain so far in November and with the forecasted additional rain, will likely net one of its wettest Novembers on record.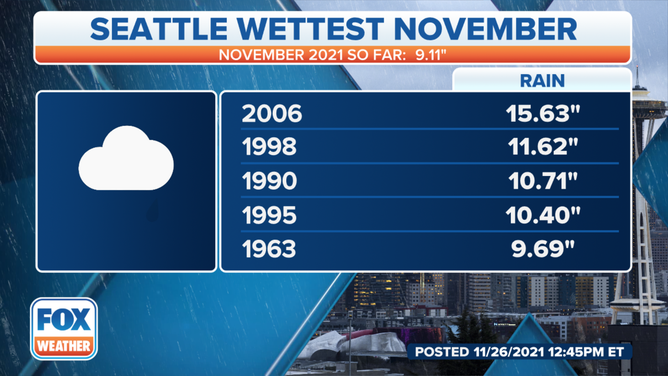 Drier and colder weather is suggested in the long-range forecasts for the Northwest, dropping snow levels and helping to relieve pressure on the swollen rivers.