Officials say 150-acre Colorado grassfire was caused by humans
Specific cause of the fire is still under investigation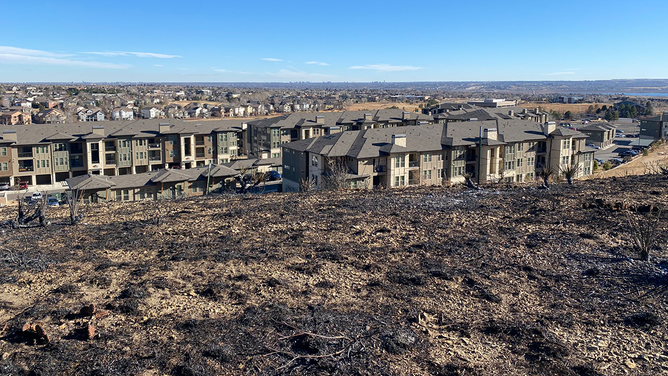 JEFFERSON COUNTY, Colo. - A large grassfire that has burned more than 100 acres in Colorado was caused by humans, according to local fire officials.
FOX 31 Denver reports that crews have been working to extinguish the Oak Fire from the ground and from the air since about 2:15 p.m. local time on Monday.
The Colorado Department of Transportation had initially closed C-470 east from Ken Caryl Avenue to Kipling street for about three hours while crews worked to contain the blaze.
So far, the fire has burned about 152 acres since it began near an apartment complex in the area.
FOX 31 reports no buildings have been damaged or destroyed by the fire.
Evacuations and pre-evacuations were also ordered in the Ken Caryl Valley and the Westerly Apartment complex, but firefighters were able to get control of the fire, and those orders were lifted.
At least one single-engine air tanker was able to drop water on the fire to help crews battle the flames.
The specific cause of the fire remains under investigation.