October 2021 comes in second on list of Octobers with most tornadoes
October has been a turbulent weather month and one for the record books.
October came in second on the list of Octobers with the most tornadoes.
According to the Storm Prediction Center, there were 139 reported tornadoes in the U.S. in October, and 119 of those reports were confirmed. That puts it behind October 2018, which holds the record of the most tornadic October, with 123 confirmed twisters.
October's average daily tornado count is only three or 67 for the entire month.  
Severe thunderstorms were also more numerous in October. The average daily number of reports is 18. Oct. 10 saw the most severe weather reports with 81. October 24 was the second most severe day with 73. Those days also saw a spike in the number of reported tornadoes.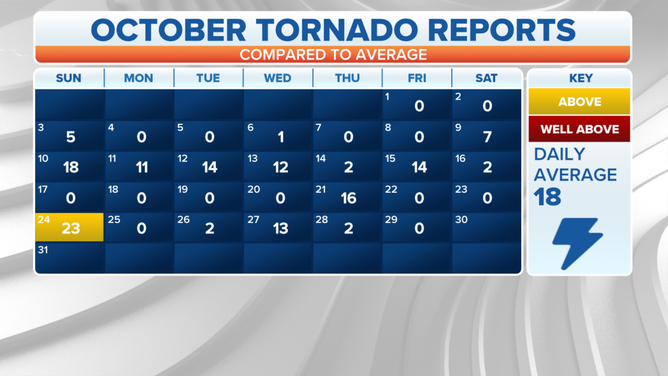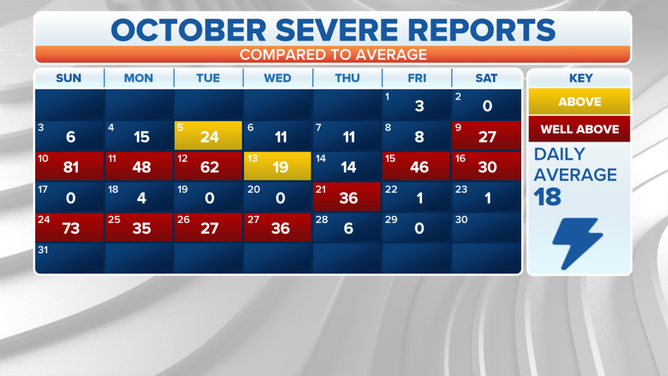 CLARIFICATION: This story has been updated to clarify the difference in the number of reported tornadoes and confirmed tornadoes.