Noticing that crisp fall air? That's because the humidity has dropped
Drier autumn air brings relief from sultry summer to much of US
The first real front of fall is making its way across much of the U.S. this week, bringing with it not just cooler temperatures but also a long-awaited break in the humidity.
During summer, winds are generally blowing from a southerly direction. This pushes moisture from the Gulf of Mexico into portions of the central and eastern U.S. This moisture fills the air, making for muggy days and leaves people drenched in sweat.
Fall is when the winds began to turn more of a northerly direction that dominates winter. With that turn comes cooler and drier air from Canada, leading to pleasant weather and much less sweat.
This week's front, which is situated from the Great Lakes to Florida, is doing just that. 
In fact, dew points, which is one of the ways meteorologists evaluate humidity levels, have dropped by as much as 30 degrees after the front passed.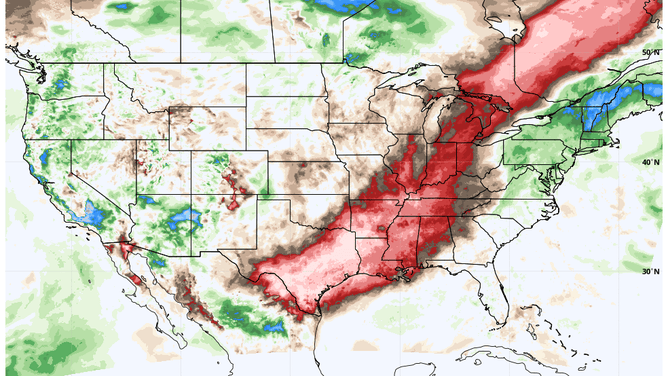 The refreshing blast of drier air is expected to hold on through the rest of the week for much of the country. Coastal locations in the eastern U.S. are expected to see an increase in humidity starting Saturday.