Norwegian Cruise ship damaged after striking iceberg in Alaska
The Norwegian Sun was transiting to Hubbard Glacier when it made contact with a growler
JUNEAU, Alaska – A Norwegian Cruise Line ship filled with passengers struck a small iceberg over the weekend in Alaska.
The Norwegian Sun was transiting to Hubbard Glacier when it made contact with a growler, a spokesperson for the cruise line told FOX Weather. A growler is an iceberg less than 6.6 feet across that floats with less than 3.3 feet showing above water, according to the National Snow and Ice Data Center.
HOW TO WATCH FOX WEATHER ON TV
The ship sailed to Juneau, Alaska, for further assessment, where it was decided that the current voyage would be shortened. It was later given clearance by the United States Coast Guard and other local maritime authorities to return to Seattle at reduced speed.
"The Norwegian Sun sustained damage to the starboard bow (right, front) of the ship after making contact with an iceberg Saturday," U.S. Coast Guard Public Affairs Specialist Melissa McKenzie said. "Contracted divers along with a member from the Coast Guard Sector Juneau Prevention Team assessed the damage and deemed it seaworthy to make way to its home port in Seattle for repairs."
"The whole boat came to a complete stop from the impact. It was a scary experience," passenger Alicia Amador told the Juneau Empire.
When the ship hit the iceberg she said she heard a "big noise," and then felt the ship move as if something had hit it. Amador described the iceberg as the "size of a semi-truck."
RETIRING ON HIGH SEAS: MORE LIVING OUT GOLDEN YEARS ABOARD CRUISE SHIPS
After spending a day docked in Juneau, the damaged cruise ship departed the port Monday afternoon, the Juneau Empire reports.  All guests currently onboard will disembark in Seattle as originally planned.
"The cruise scheduled to embark on June 30 will be canceled so that the necessary repairs can be made," the cruise line said in a written statement.
WHAT TO KNOW BEFORE BOOKING YOUR NEXT CRUISE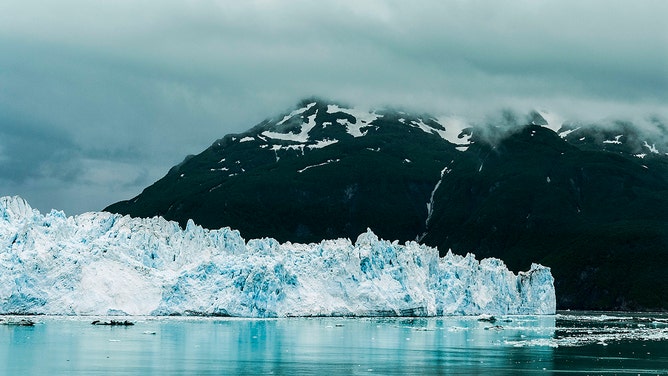 Flowing over 75 miles and calving into the sea with a face 6 miles wide, Hubbard Glacier near Yakutat is the longest tidewater glacier in North America, according to the National Park Service. It's 25% larger than the state of Rhode Island.
The glacier was named in 1890 for Gardiner Hubbard, the first president of the National Geographic Society.
CLICK HERE TO GET THE FOX WEATHER UPDATE PODCAST
Be sure to download the FOX Weather app to track any storms in your area and receive potentially life-saving weather alerts issued by the National Weather Service. The free FOX Weather livestream is also available 24/7 on the website and app and on your favorite streaming platform. The FOX Weather Update podcast also provides weather information for the entire country.