Northeast faces severe weather, flooding threat as front moves through
Unsettled weather continues through Saturday
A Tornado Warning was issued for parts of New York on Friday morning as the Northeast could see both severe weather and some flooding with a cold front marching through the region.
The unsettled weather will likely continue through much of Saturday as a secondary system moves quickly east.
Here's a closer look at the forecast.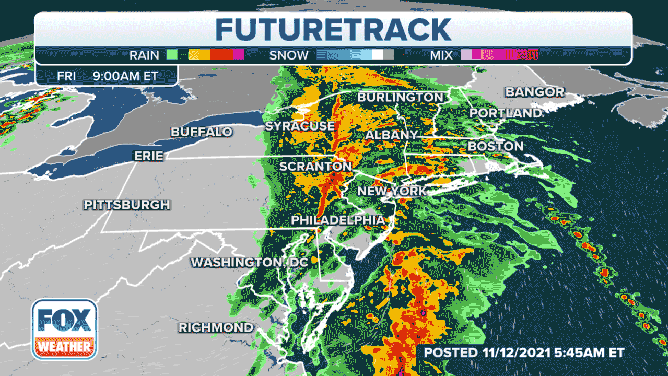 Severe weather threat
A Tornado Warning was issued near Binghamton, New York, on Friday morning, but there were no immediate reports of damage. Watch the FOX Weather livestream for the latest information. Download the FOX Weather app to get the latest weather alerts sent to your phone.
The Storm Prediction Center has placed coastal sections of the Northeast in a marginal risk of severe weather for Friday. That's the lowest rating on the five-level scale.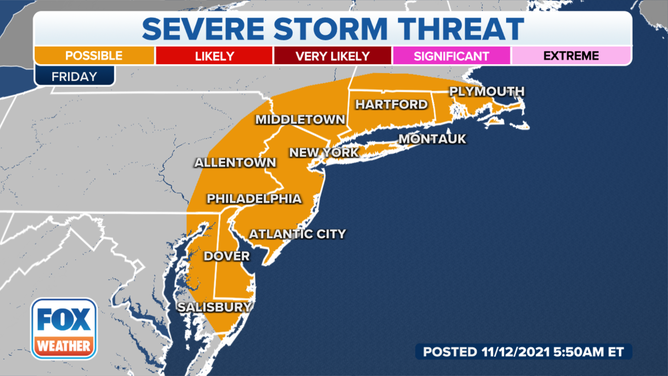 The primary threat with any severe thunderstorms that do develop will be gusty winds, but there is also a chance of isolated tornadoes as the front moves into moisture-rich air along the coast.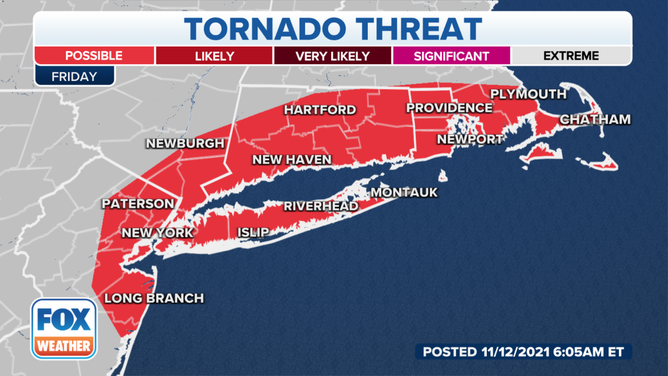 On Saturday, the severe weather threat diminishes. However, some thunder and lightning are possible as a second frontal system swings through.
Flooding threat
The Weather Prediction Center has issued a marginal risk of excessive rainfall Friday from northern New Jersey to coastal Maine. That is the lowest rating on the four-level scale.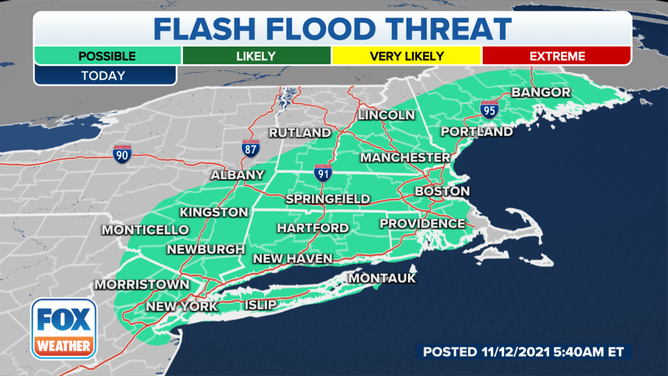 Rainfall amounts of 1 to 2 inches are likely as the line moves through. However, some isolated pockets of 3-inch rainfall are possible.
The flooding risk also diminishes on Saturday.
Improvement by Sunday before next system
Rain should end by Saturday evening, with skies clearing through Sunday morning. Expect abundant sunshine and cool temperatures in the low 50s during the day Sunday before clouds move back in ahead of the next weather-maker on Monday.