North Carolina coast pounded by wind, waves ahead of Tropical Storm Ophelia's arrival
Reporting from Cape Hatteras, FOX Weather multimedia journalist Brandy Campbell reported wind gusts of 30 mph and wave heights rising to 19 feet.
CAPE HATTERAS, N.C. – As Tropical Storm Ophelia moved toward the mid-Atlantic coast Friday, it brought powerful winds and created high surf conditions in eastern North Carolina.
FOX Weather multimedia journalist Brandy Campbell reported from Cape Hatteras, which is located on the line of barrier islands called the Outer Banks.
With blustery conditions whipping sand around the beach and water crashing onto the shore behind her, Campbell spoke of wind gusts of 30 mph and wave heights rising to 19 feet. Some waves were even able to reach beyond the beach and onto the sand dunes.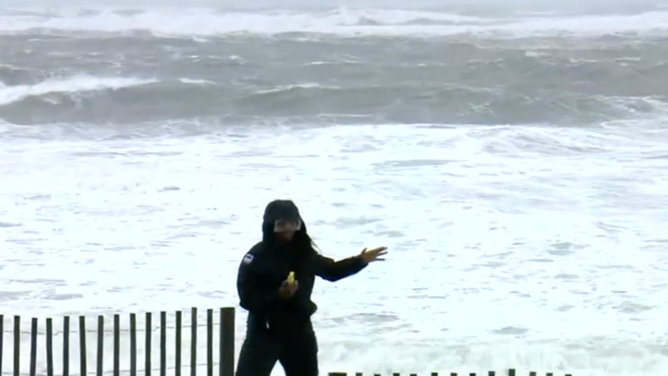 The beach was largely empty of visitors, as most people had retreated indoors for shelter as weather conditions deteriorated.
HURRICANE WATCH ISSUED FOR NORTH CAROLINA COAST AHEAD OF TROPICAL STROM OPHELIA'S POWERFUL IMPACTS, LANDFALL
Campbell spoke to two men who had taken a fishing trip to Cape Hatteras. Rather than being out on the water on Friday, they decided to relax in a restaurant.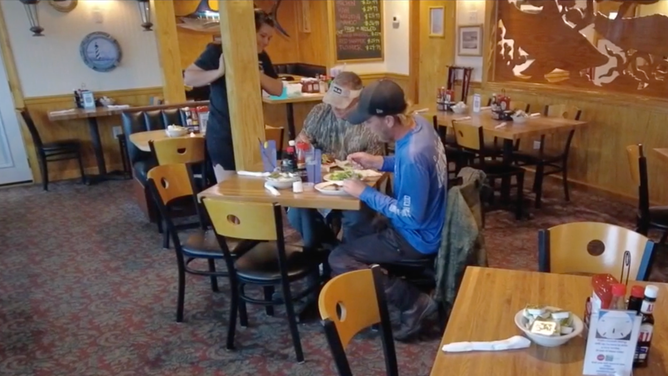 "We're eating fish, but we're not getting fish, you know what I'm saying?" one of them said to Campbell. "We're going out to eat, but we're just hanging out, catching up, taking a break."
In addition to the water, the roads were also a point of concern for the men, and a concern shared by restaurant employees. If the roads are damaged or made impassable by the storm, employees would not be able to commute home, and customers would not be able to reach the restaurant.
One image taken on Friday afternoon already showed the impact of the wind and waves on nearby roads.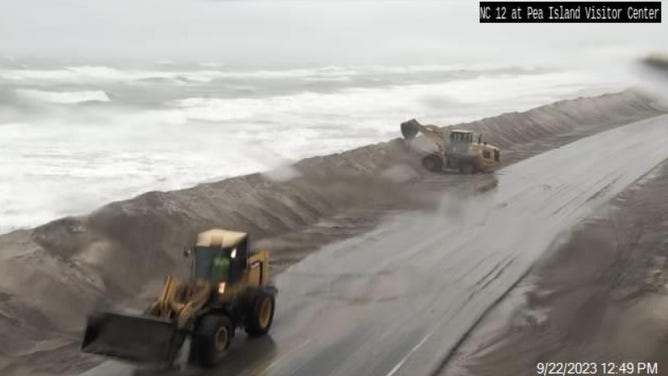 Locals were also concerned about flooding, particularly north of Cape Hatteras. Water was reduced in Pamlico Sound on Friday morning, but when Tropical Storm Ophelia arrives, the wind will push the water back into the sound. In doing so, locals fear their homes may become flooded.
The image below shows the Pamlico Sound as it looked Friday morning.