Atlantic Invest 96L could become first named storm on supplemental naming list
If the system continues to develop, the NHC would use a supplemental list of names
It may be mid-November, but we're still in hurricane season and the tropics are looking a little more active.
The National Hurricane Center is keeping an eye on Extratropical Invest 96L, an area of low pressure located more than 500 miles to the northeast of Bermuda.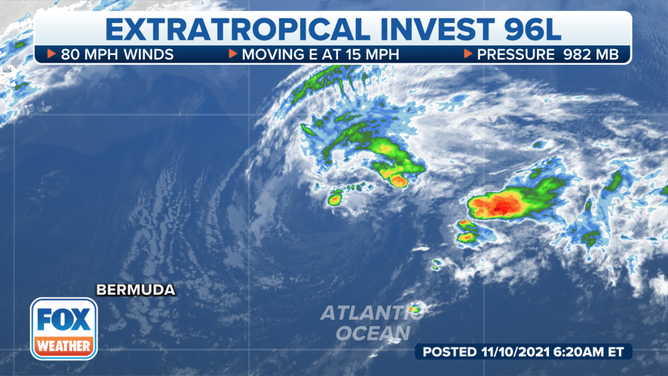 Forecasters say showers and thunderstorms have decreased near the center of the hurricane-force, non-tropical system. But while a large area of storms associated with a frontal boundary persists to the northeast of the system's center, it has yet to acquire any notable characteristics to be classified as "subtropical."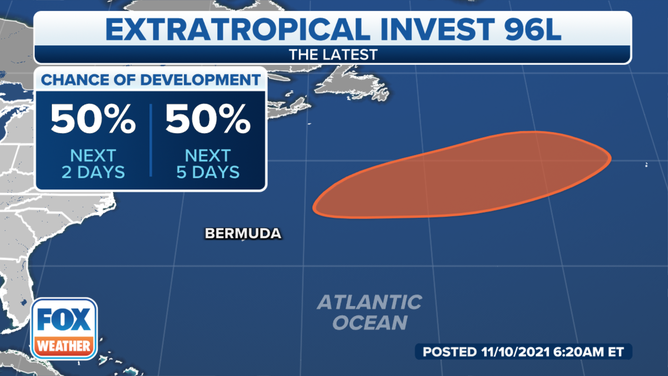 The NHC said some additional development is still possible over the next few days, and a subtropical storm could form during that time.
The system is then expected to move over colder waters and would be absorbed by a larger low-pressure system.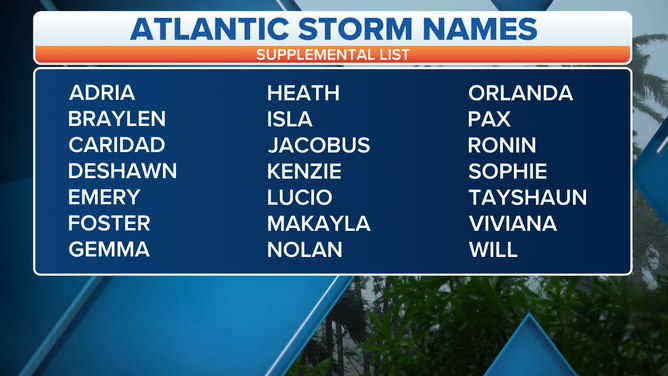 Since we've gone through the full list of the Atlantic storm names, the NHC would move on to a supplemental list created by the World Meteorological Organization if this system were to develop and get named. 
Previously, if all names were used, the Greek alphabet would be used. It was used nine times in the record-breaking 2020 hurricane season and twice in 2005.
But because the use of the Greek alphabet could become confusing, the supplemental list was created.