Next named storm forming soon in Atlantic as Peter, Rose weaken
Forecasters still watching remnants of Odette, as well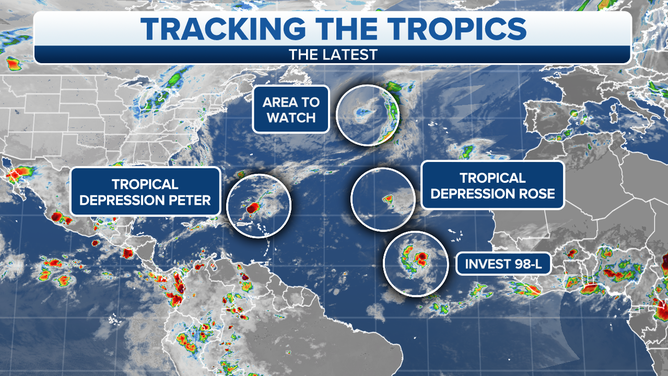 The Atlantic hurricane season is staying busy Wednesday, with forecasters watching four systems across the basin.
Two named storms, an invest that could soon become a named storm and the remnants of a named storm are all being monitored.
Here's what you need to know about each of them.
Peter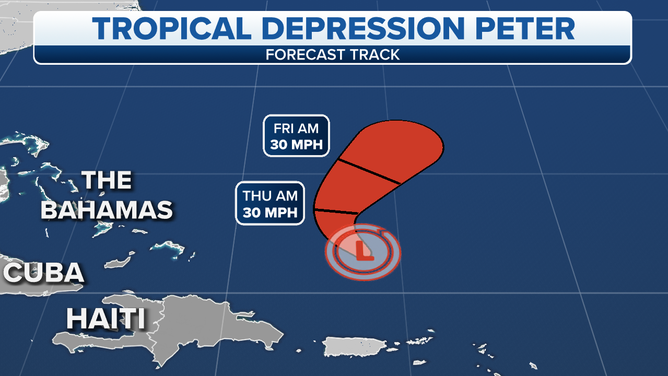 What was once Tropical Storm Peter has weakened to a tropical depression with winds of 35 mph. It is located about 215 miles north of San Juan, Puerto Rico, and is moving northwest at 12 mph.
The system has lost a lot of its organization over the past 24 hours – a trend that is expected to continue through Friday.
Peter is staying away from land, but it is producing heavy rain across Puerto Rico, the Virgin Islands and Hispaniola. Rough surf and rip currents are also a problem along the islands surrounding the storm.
Rose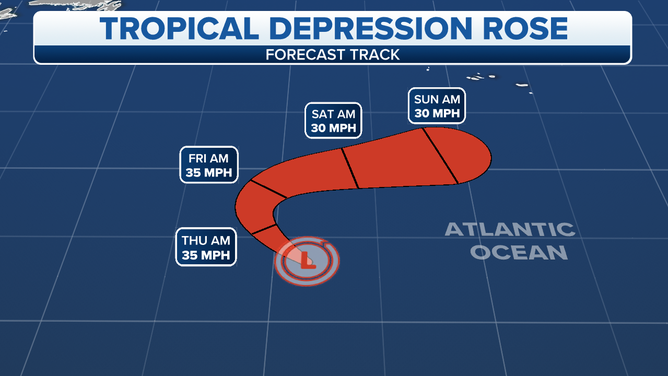 Still just a so-called "fish storm," what was once Tropical Storm Rose has weakened to a tropical depression. It has winds of 35 mph and is located more than 1,100 miles from the Cabo Verde Islands. It's moving northwest at 9 mph.
Rose is forecast to continue to weaken and become post-tropical by the weekend.
No landfall is expected.
Invest 98L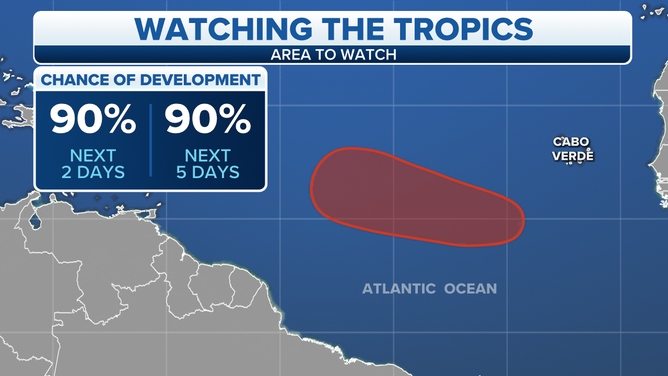 This cluster of storms located several hundred miles southwest of the Cabo Verde Islands is the one to watch. It has a 90% chance of development within the next two days and the same chance of development within five days. 
This one is highly likely to become a named storm. If that happens, the next name on the list is Sam.
More and more models are trending toward this becoming a hurricane by Saturday as it heads toward the Lesser Antilles.
Remnants of Odette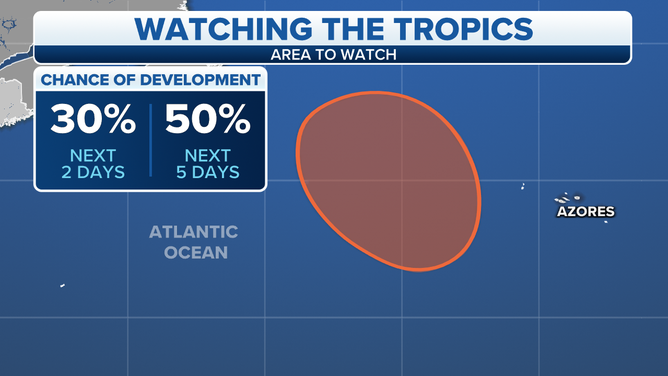 The leftovers of what was once Tropical Storm Odette continue to cause trouble for shipping interests northwest of the Azores.
Forecasters have given this system a 30% chance of reorganizing into a subtropical storm within two days and a 50% chance within five days.
The Atlantic hurricane season runs through the end of November.