Much-needed rain, snow falls across West
More than a foot of snow could fall in some of the higher elevations
A potent upper-level disturbance is bringing much-needed rain and snow across much of the western United States.
Less than a half-inch of rain is expected in most locations, but it is cold enough for snow in the higher elevations of the Sierra Nevada and Oregon Cascade mountain ranges, where a foot of snow could fall.
This is the most widespread rain for Northern California in months.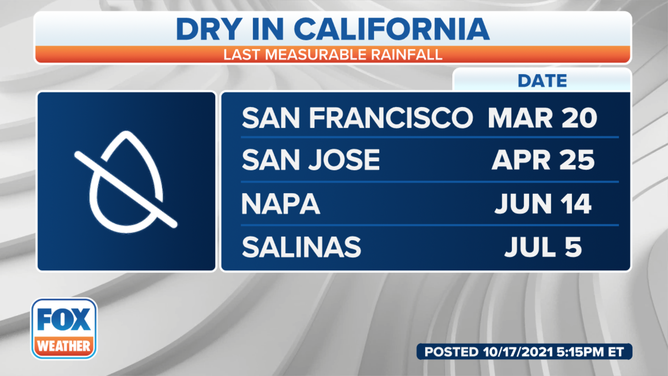 In fact, the National Weather Service said Sunday evening 0.01 inches of rain fell in Sacramento, California. That ended a record-setting 212-day dry streak. The previous all-time record of most consecutive days without rainfall was 194 days between May 13, 1880, and Nov. 22, 1880.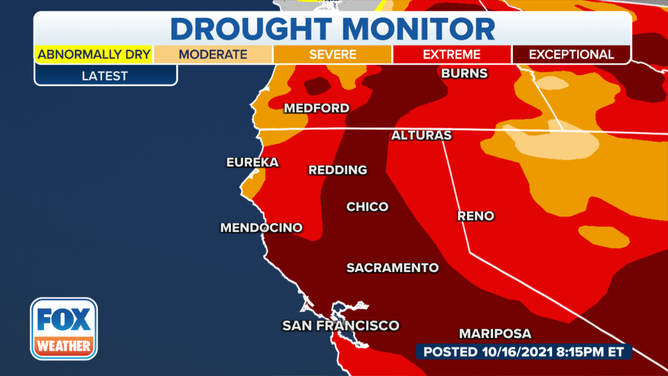 As the system heads east, snow and rain can be expected in southeastern Oregon and northern Nevada through Monday afternoon.
Salt Lake City will also get in on the action, with rain and snow falling in the region starting Monday afternoon and lasting into Tuesday.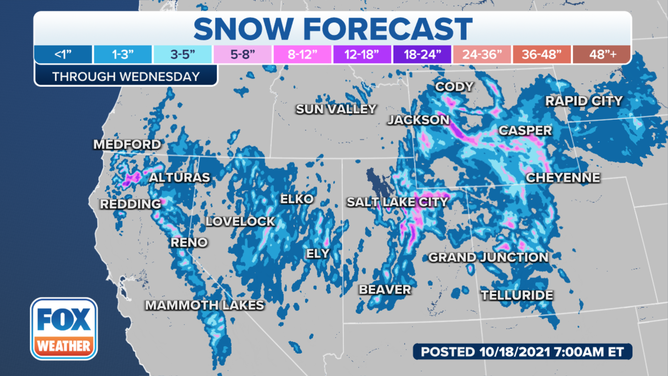 Most locations won't see much snow, with less than an inch expected. However, in some of the higher elevations, more than a foot of snow could fall through Wednesday.