Much-needed rain returns to Northern Plains this week
Areas of western North Dakota and South Dakota could receive 1 to 3 inches of rain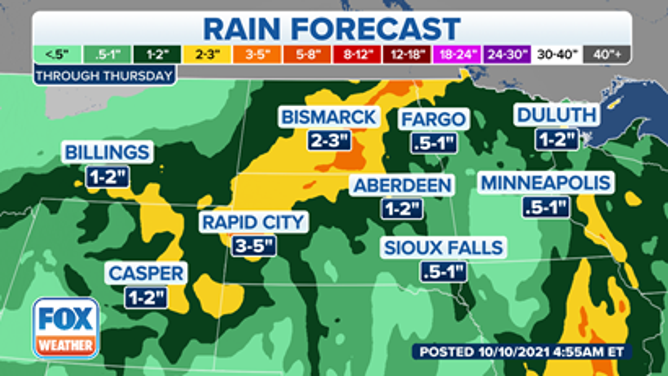 Parts of the Northern Plains have been under drought conditions for the past few months, but the area will receive much-needed rain this week.
A storm system expected to bring severe weather to the Southern Plains on Tuesday will eventually move northward and bring rain to places like Rapid City, South Dakota and Bismarck, North Dakota.
Rapid City could see anywhere between 3 and 5 inches of rain before the system moved out of the area Thursday, and Bismarck could get between 2 and 3 inches.
Other areas of western North Dakota and South Dakota could receive 1 to 3 inches of rain. Around 2 inches is possible further east.
A storm system moved across the area on Saturday and brought rain and severe weather. Hail, strong winds and tornadoes were reported in South Dakota.
Luckily, there were no initial reports of widespread damage.