Weather won't be frightful but the deals could delightful on Cyber Monday
Nearly 63 million Americans are expected to take advantage of online shopping deals.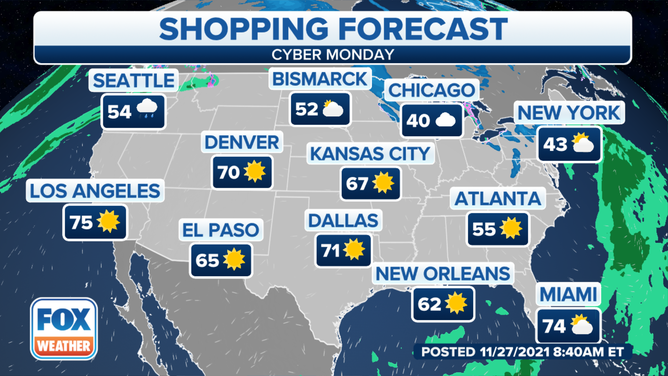 Most of the country will experience tranquil weather for the busiest online shopping day of the year, known as Cyber Monday.
Meteorologists say the jet stream pattern is simply too far to the north to see a parade of storm systems or significant cold intrusions into the United States.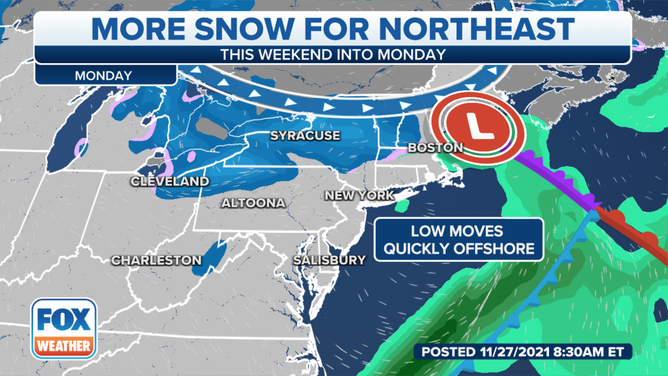 A few exceptions will be from the Great Lakes into the Northeast, where scattered rain and snow showers will be possible. Forecast models show accumulations are expected to remain light because of the lack of moisture.
A weak front is also expected to pass through the Pacific Northwest, with a few lingering showers. Meteorologists expect a bigger event to move into areas of Washington on Tuesday, with widespread rain and snow.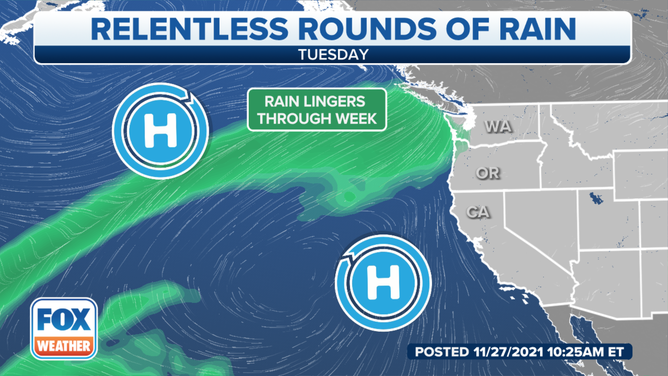 The lack of rains in southern California will continue to make headlines with a continued fire threat. The combination of winds, low humidity and warm temperatures are expected to keep fire danger levels elevated through the week.
'PET TORNADOES' AND OTHER FUN GIFT IDEAS FOR THE FUTURE METEOROLOGIST IN YOUR FAMILY
The National Retail Federation estimated that around 63 million Americans could take advantage of Monday's online deals.
The NRF says weather plays a significant role in Americans' spending habits. The more precipitation around, the more likelihood shoppers tend to hold back on venturing out to make holiday purchases. 
While it might be too early to tell the effects Mother Nature will have on retailers this year, the federation expects Americans won't hold back in their holiday spending.
The NRF estimates shoppers could spend upwards of $859 billion, an increase of more than eight percent over the 2020 holiday season.