More than 20,000 power outages reported in California
Storm that pounded West Coast now moving east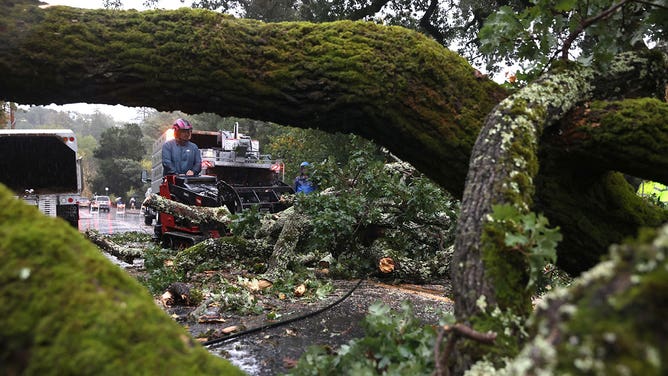 More than 20,000 customers in California are still without power Tuesday as the "bomb cyclone" that slammed into the West Coast moves east.
According to poweroutage.us, most of the customers who are without power appear to be located in the San Francisco Bay area, in areas around Lake Tahoe and northeast of Sacramento.
The bulk of the customers are on the Pacific Gas & Electric system, according to the website.
PG&E said on Twitter that restoration crews made good progress overnight.
After two days of heavy rain, snow and high winds, the weather is improving across California on Tuesday.
Flood alerts have expired for most of the state as of Tuesday morning, but winds remain breezy. That's causing rough surf for coastal locations.
Skies should continue clearing through Wednesday as high pressure settles into the region.