More snow on the way for Dakotas, Minnesota after paralyzing blizzard
An area of low pressure will move out of the Rockies on Sunday and spread an area of snow across the Dakotas and Minnesota before moving into the Great Lakes on Monday
It's the absolute last thing North Dakotans want to hear after being paralyzed by 2-3 feet of snow this week: more snow is on the way.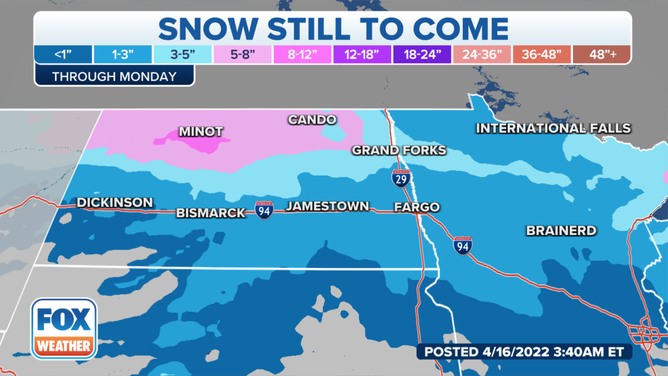 An area of low pressure will move out of the Rockies on Sunday and spread an area of snow across the Dakotas and Minnesota before moving into the Great Lakes on Monday.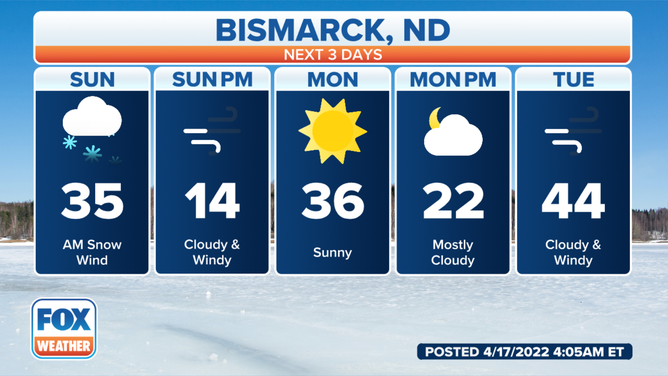 While the system could produce some heavier snowfall rates, the ingredients for very heavy snow will not be there. That, plus the quick-moving nature of the system will help limit snow totals.
Up to 6 inches of snow is still possible in North Dakota and up to 4 inches could fall in South Dakota, Minnesota and northern Wisconsin.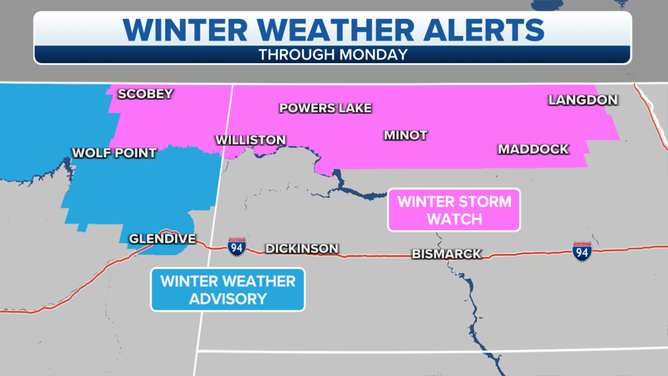 Strong winds on the backside of the storm could whip up the newly fallen snow plus remaining snow from this week's event to produce localized blizzard conditions in North Dakota.