More rain – freezing for some – moves into already-soggy Northwest
As more rain continues to soak an already-saturated state, there could be rapid runoff, river flooding and the risk for landslides
Another round of heavy rain is on the way this week for the Pacific Northwest. 
Periods of heavy rain will move into western Washington, bringing renewed flooding concerns to the state.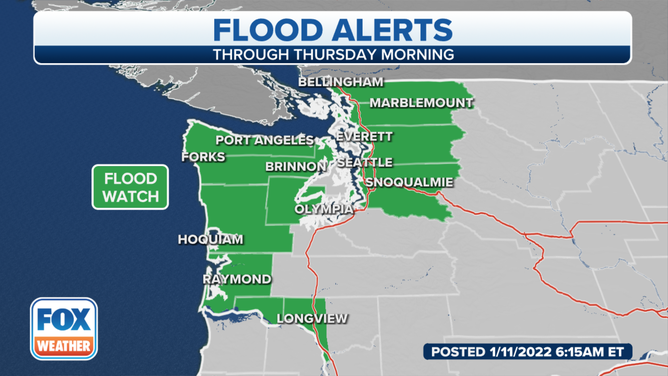 Flood Watches are in effect for northwestern Washington, where several inches of rain is expected. Some spots could even see a foot of rain through Thursday.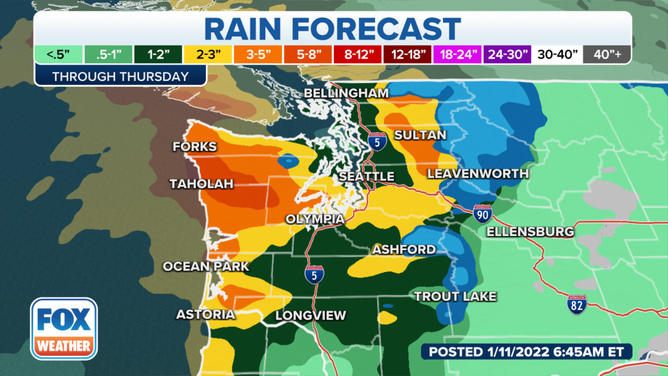 Several inches of rain is expected in the Olympic Peninsula, which could produce rapid runoff, river flooding and a risk of landslides. Because this system will be much warmer than the ones of the past few weeks, rapid snowmelt – in addition to the rain – is expected to contribute to the risk of river flooding.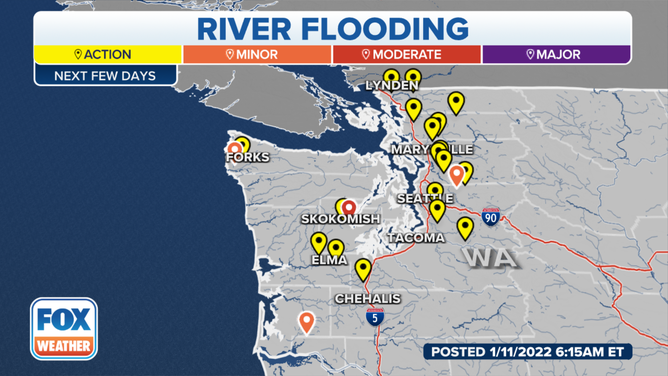 The river flooding is not expected to be as severe as last week, with most rivers staying in minor flood stage.
For the central part of Washington state, the threat of freezing rain exists. Precipitation may transition from sleet to freezing rain to rain or snow.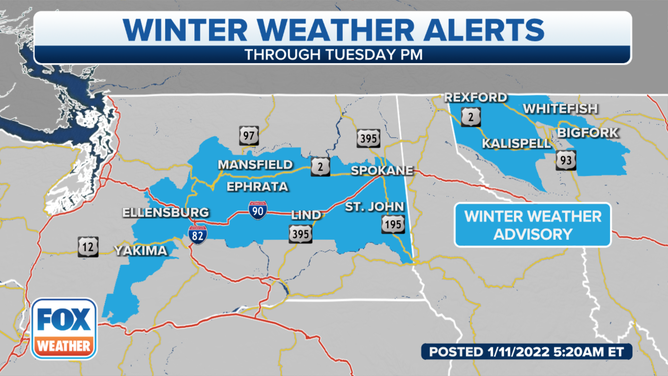 The National Weather Service said that some areas will see several hours of freezing rain or sleet, which will impact already-cold surfaces and bare roads and sidewalks.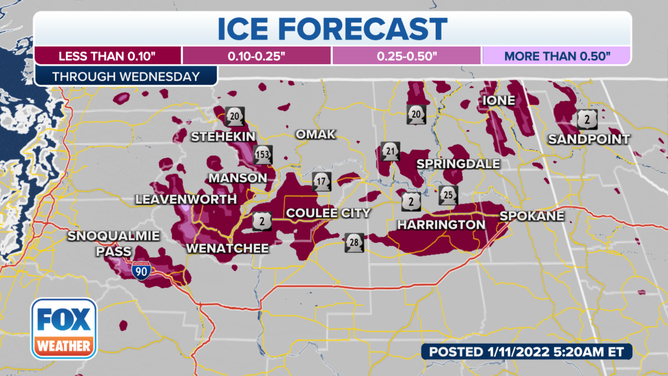 Meanwhile, mountain snow will be confined to the highest peaks of the northern Cascades. East of the Cascades, pockets of freezing rain are possible on Tuesday throughout the Columbia Basin, the NWS said.